15,000,000 reasons people trust Hero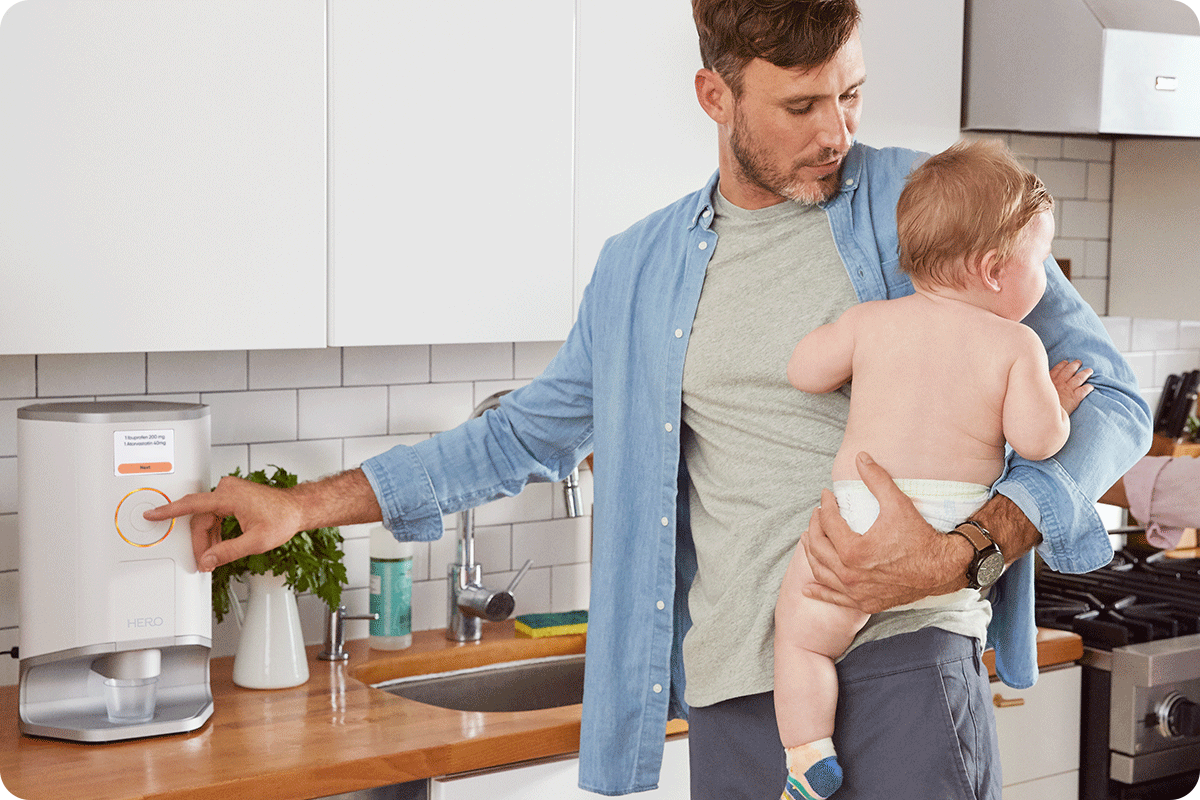 Medication management is serious business. There's no room for error when it comes to making sure you take the right medication, at the right time, every time. It's the reason Hero -- the smart in-home medication management device -- was created. Founder, Kal Vepuri, created Hero after his own mother -- a medical practitioner -- inadvertently put her life at risk by missing a dose of a critical medication. He knew he needed to create a solution for people like her who relied on medications to maintain or improve their health status. He also knew it needed to be intelligent, time-saving, and trustworthy.
15,000,000+ pills dispensed and counting
Since Hero was launched in late 2018, it has dispensed over 15 million pills and counting. Because it can store up to 10 different medications and dispense them on schedule, people are trusting Hero to solve the issue of forgotten, misplaced, and mismanaged medications. Hero users take an average of 7 different medications a day and an average of 10 pills in total.
30,000+ missed medication notifications
Depending on the condition being treated, just one missed dose of one medication can lead to an Emergency Room visit. According to this article by the American Journal of Managed Care, between 4% and 11.4% of all  hospitalizations and 7.6% of all Emergency Department visits are related to people not taking their medications regularly as prescribed. That's why it's so important to look for a solution that makes up for human errors. With Hero, users get both a light and sound notifications when it's time to take a scheduled dose. However, if a dose is missed for any reason, Hero can also send a phone notification to both the primary user as well as any caregivers who are also connected to the device.
75,000+ low supply warnings
No matter how committed you are to taking your meds on schedule, you have to actually have them on hand to follow through. Life gets busy and it's often not until we take our last pill, vitamin, or supplement, that we realize that we are out. Because Hero lets users know when you are running low, you have plenty of time to organize your refills, and never fall behind. It's done just that over 75,000 times already. There's also the option to use the Hero Fill service -- meaning medications are automatically delivered to your door. Could this mark the end of running out of medications?
Outside-of-device reminders
Some medications need to be refrigerated, or include syringes etc. Hero can be programmed to remind you to take supplements and other medications that you don't store in the actual device. Whether it's vitamins, insulin, or fish oil, Hero can be set to remind you that those doses are due. To date, Hero has sent out nearly 80,000 alerts of missed doses from medications and supplements that are stored outside of the device. Vitamins are by far the most popular thing people use the Hero app to remind them to take.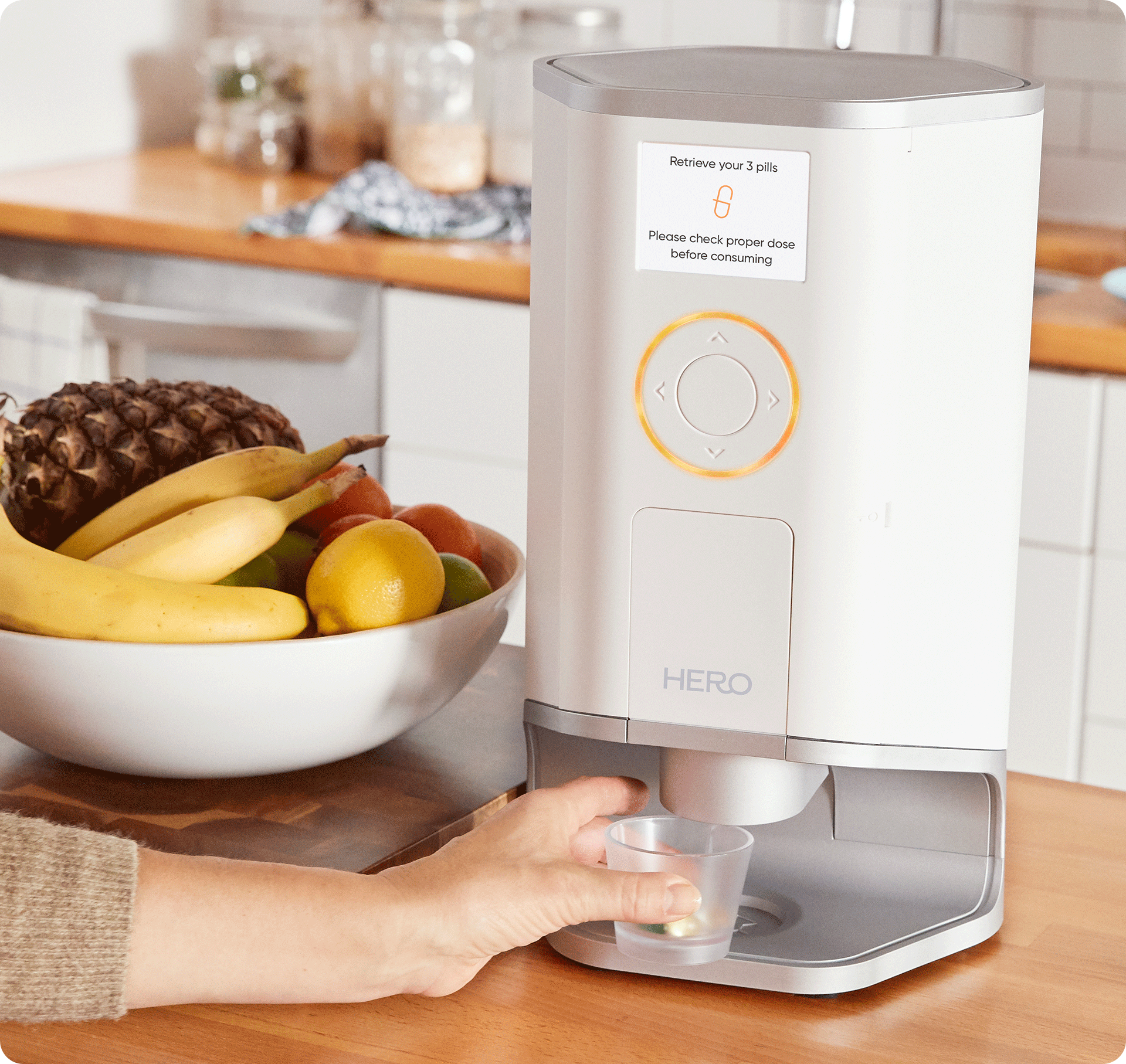 Get Your Hero
Hero gives you peace of mind with an automatic pill dispenser that makes it simple and easy for your loved ones to take the right medication at the right time, every time.

The contents of the above article are for informational and educational purposes only. The article is not intended to be a substitute for professional medical advice, diagnosis, or treatment. Always seek the advice of your physician or other qualified clinician with any questions you may have regarding a medical condition or its treatment and do not disregard professional medical advice or delay seeking it because of information published by us.