Medicare Overview
On Medicare?
Hero may be covered by your insurance*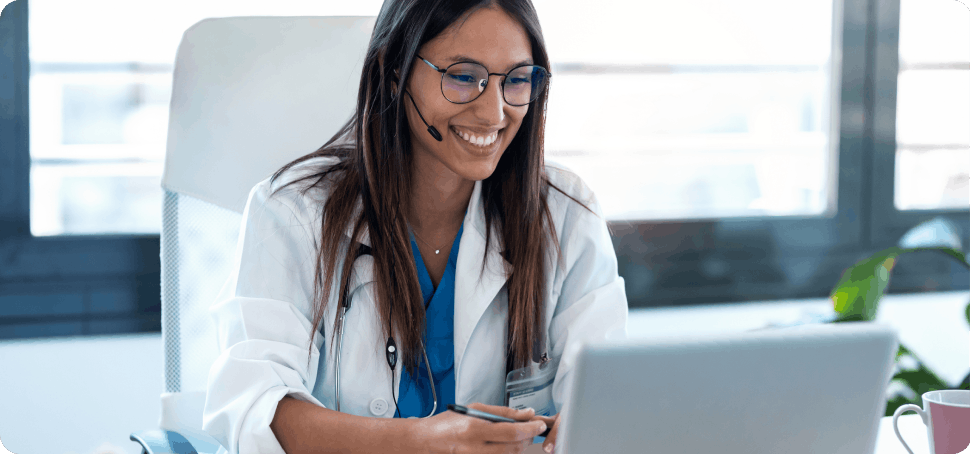 A new Medicare program may now offer Hero at low to no cost as part of Remote Therapeutic Monitoring (RTM). RTM is used to deliver virtual care and support patients in achieving their medication adherence goals.
Hero partnered with Assure Health, a leading national healthcare provider that uses Hero in its clinical program to help Medicare members better manage their medications and health conditions.
In partnership with
---
4 easy steps to get Hero at little to no cost*
1. 10-minute call to see if you're eligible
Today, Remote Therapeutic Monitoring with Hero is only available for Medicare beneficiaries.
2. Video chat to review your health
You'll have a 20 minute video chat with a clinician at Assure, a Hero-partnered provider, to understand your medication management needs.
3. Get Hero delivered to your doorstep
Set up your smart dispenser and start enjoying life outside the pill box!
4. Receive support along the way!
You'll meet with an Assure's provider at least once a month to discuss your adherence and get personal guidance.
*Coinsurance and copays may apply.
FAQ
Remote Therapeutic Monitoring (RTM) is a service used to virtually monitor certain health conditions, as well as medication adherence. Hero has partnered with Assure Health, an at-home remote patient monitoring (RPM) and remote therapy monitoring (RTM) platform, to offer Hero as part of RTM to eligible Medicare patients that need better medication management.
Eligible Medicare enrollees may be able to use Hero at little to no cost when offered as part of Medicare-covered RTM. Medicare copays and coinsurance may apply; if you choose to obtain RTM from Assure, Assure will tell you what you'll be charged before they enroll you in the RTM program.
No, Assure does not replace your primary care doctor or specialist. Rather, they collaborate with your current doctors. When you enroll in RTM through Assure, you keep your existing doctors – Assure supplements them and collaborates with them.
There is no commitment period for Hero members that use Hero as part of Medicare-covered RTM. As long as you continue receiving RTM, you will be able to continue using the Hero smart dispenser. When your remote monitoring ends, Hero will send you a prepaid return label so you can send back the device at no cost.
A Hero subscription includes access to our award-winning smart dispenser, medication management app, and 24/7 live support. Read more
Hero is approximately 9" x 9" x 15" (22.9 cm x 22.9 cm x 38.1 cm), and weighs about 10 lbs. It fits on any standard kitchen counter!