Pill Holder, Dispenser & Manager | Hero
Product Specs
Dimensions

9 in x 9 in x 15 in  (22.9 cm x 22.9 cm x 38.1 cm)

Pill Size

Hero supports any pill size or shape. In order to avoid contamination, Hero does not work with half pills, gummies, powdery, sticky or dissolvable pills.

User Support

1 device per person. Each device requires its own/a unique Hero App account.

Requirements

Internet access, Wi-Fi, Computer or Mobile phone (iOS or Android)
Made for caregivers and independent users

HIPAA-compliant security for all your data
An Easy to Use Pill Holder
Use the Hero app to program any 
pill regimen, simple or complex
Hero will notify you when it's pill time as often as needed.
Hero stores, sorts and dispenses a month's supply of 10 different medications
No matter the shape or size of your medication.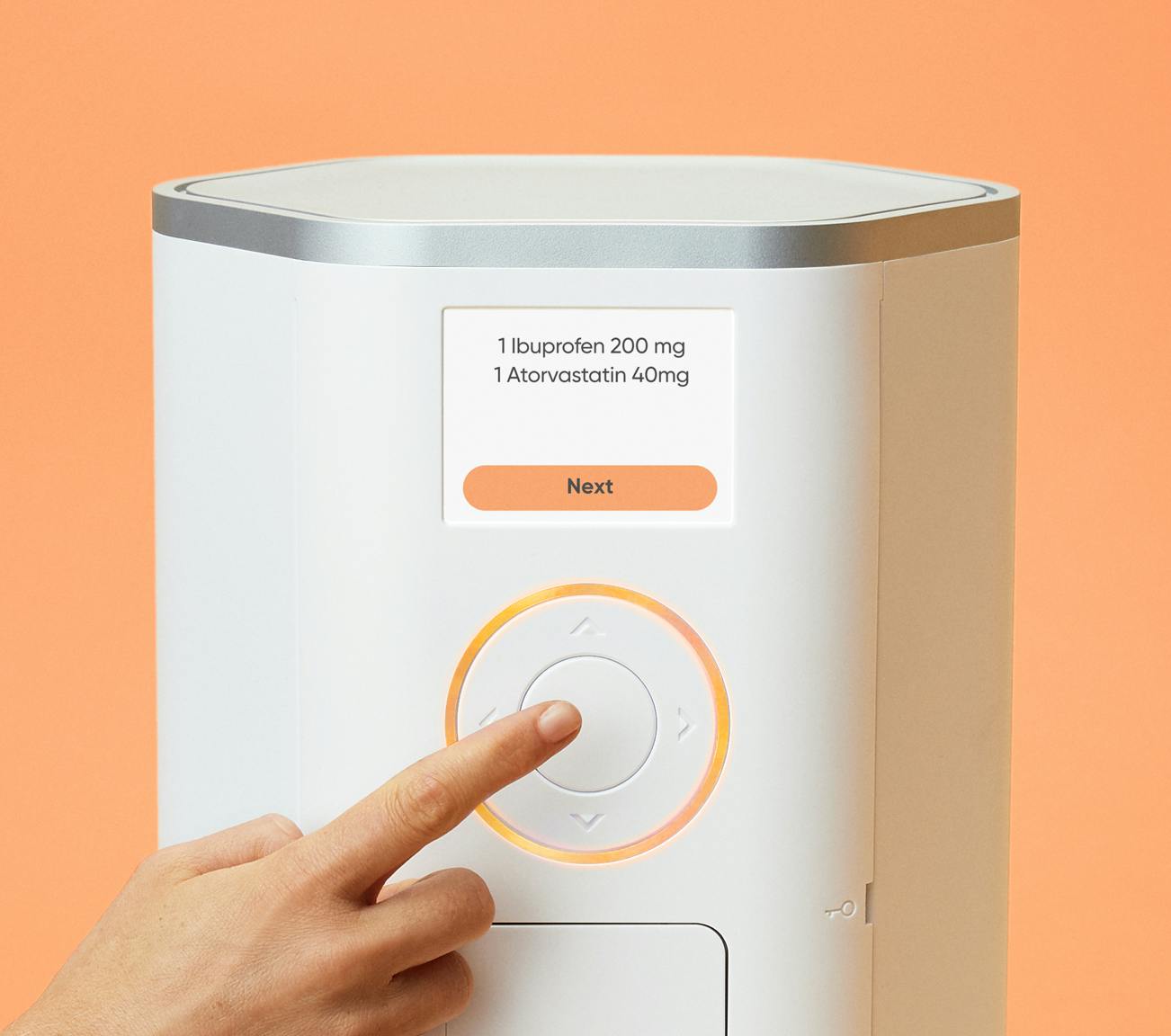 Light and sound notifications let you know when to take a pill.
We can also send notifications to a caregiver's phone if you miss a dose.

Stay connected with the Hero app
Know when loved ones took their pills

Get alerted if they are late for a dose, miss a dose or take too much

Track adherence overall or by medication, within any time period