Tips to reducing your healthcare spending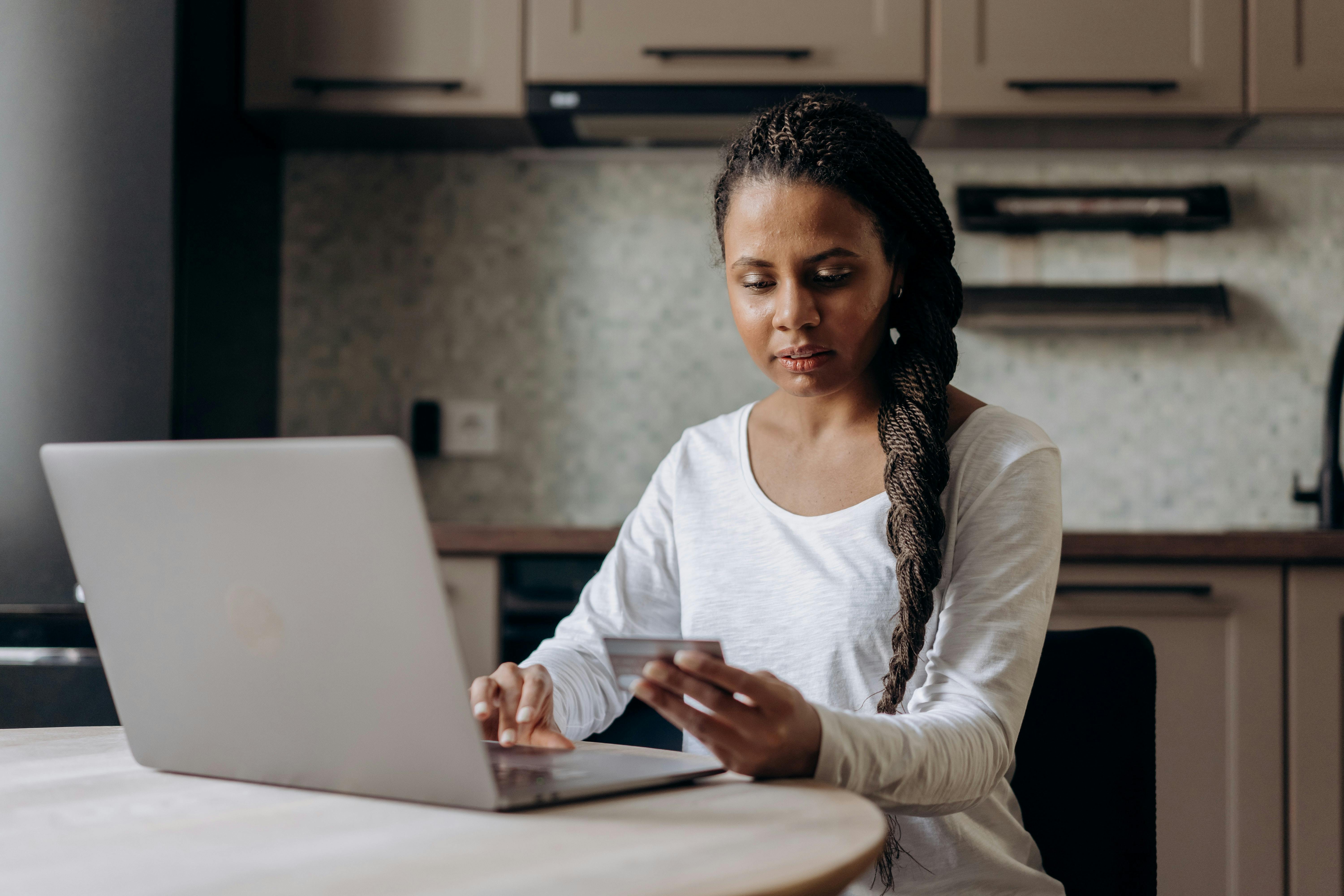 Healthcare costs in the United States are among the highest in the world, with Americans spending nearly twice as much as other high-income countries. And while there have been efforts to rein in these expenses, many of us are still unable to get the healthcare we need at an affordable price.
There are a few wide-ranging issues that account for these higher costs. In this article, we'll explore the factors involved in healthcare spending, and uncover the steps you can take to reduce this financial burden and still get the medical care you need.
The problem of healthcare inflation
Healthcare inflation is the term used to describe the increase in medical costs relative to the prices of other products and services.
This inflation is happening at a faster rate than wages, with the cost of healthcare in the U.S. expected to increase at a rate of about 5% per year. Part of the reason for this acceleration is that salaries for medical professionals have increased more quickly than average salaries. Compounded over the past few years, this has resulted in more spending on insurance and copays.
The cost of prescription medication
Today, Americans are paying nearly four times more than other countries for the same prescription drugs.
Other countries' costs are partly controlled by the government, as they use collective bargaining techniques to buy supplies from drug companies in bulk and set the price so that the greatest number of people can afford them.
Meanwhile, U.S. drug costs are set by market forces with little government regulation. These expenses add up quickly, especially given the average patient is taking a greater number of prescription drugs as they age.
While it's a blessing to have so many treatment options available, it is proving to be an unmanageable financial burden for many.
Administrative costs are taking their toll
In order to get paid for their services, doctors and other healthcare practitioners are responsible for reporting their services, including submitting billing documentation, to many different healthcare payers.
All of this paperwork translates into more office employees and greater administrative costs. And as administrative help is hired, hospitals, doctors, and nurses must charge more for their services in the U.S. just to keep the lights on. In other words, these new costs trickle down to higher costs for the patient. This can be seen especially in hospital costs, which are rising more quickly than any other category of healthcare.
Tips and tricks to save money on healthcare
With all of these forces increasing healthcare spending, we must look to alternative solutions to keep our expenses under control. Here are a few tips we recommend to anyone looking to reduce their healthcare costs:
Find low-cost health insurance options
There are a number of low-cost health insurance options that you may qualify for. Some options for this include the following:
Workers compensation

offered by your state if injured while at work.

Medicaid

requirements have changed in recent years; see

here

if you qualify.

Medicare

is offered by the federal government for those collecting Social Security or who are over the age of 65.

Health Insurance for Preexisting Conditions

can be used under the Affordable Care Act.

High Deductible Plans

can offer substantial savings (see our section about HSAs below).

Health Insurance Discount Cards

charge a membership fee in exchange for discounted services. While not insurance, they can reduce costs in the long-run.

Group Health Expenses Sharing Plans

such as HMOs and PPOs

work by pooling members' resources to help pay each other's healthcare costs.

Health Care Sharing Ministries

are a type of Group Health Expenses Sharing Plan that brings together people with similar ethical or religious beliefs.
Compare provider costs before appointments
Did you know that you can price shop doctors' services? Using various cost estimator tools on health insurance providers' websites, you can easily reduce your out-of-pocket spending by determining what different providers charge for the same tests and procedures.
Here is an example of a cost calculator from United Healthcare's website, and here is another calculator from Kaiser Permanente.
Stay within your health insurance network
The Affordable Health Care Act made certain preventative health services free, provided you stay within your health insurance network. These include services like vaccines and common screening tests such as cholesterol, depression, and immunization vaccines.
Use drug store discounts
Many pharmacies across the U.S., such as Sam's Club, Walgreens, and CVS offer common drugs at very affordable prices using discount price clubs and coupons.
Programs like these are also provided at retail stores as well as online drug stores. Here is a resource to learn more about available discount programs.
Use a prescription discount card
If you take one or more prescription drugs, prescription discount cards can help you save money on your medication, regardless of your health insurance status.
Programs offering these cards are typically free to join and are accepted among a vast network of pharmacies across the country. Simply present your card to your pharmacist, and the cost of your prescriptions may be lowered by as much as 80%!
Ask your doctor for lower cost treatment options
Healthcare spending often increases when doctors prescribe treatments without knowing the final cost to the patient. In reality, doctors can often prescribe generic or lower-cost alternatives.
Let your doctor know that you are consciously trying to keep costs low. Simply ask how much the new prescription will cost, and if it's possible to replace it with another drug instead. They may even be able to eliminate certain treatment options or drugs that are not absolutely necessary!
Shop for insurance based on total cost, not just monthly premiums
Shopping for health insurance plans with low monthly premiums may end up costing you more in the long run. This usually happens when you see a specialist or out of your network, resulting in higher copays per visit than staying in-network.
If you know that you'll need to see an out-of-network specialist on a regular basis, this can add up to a significant amount of money long-term. It may be better to find a health plan that has higher monthly premiums but lower overall copays to continue to see the specialists and doctors you prefer.
Open a Health Savings Account (HSA)
An HSA allows you to set aside funds to pay for medical costs in a special tax-free account. Since it's your own money in your account, this also allows you to shop around and pay cash for lower cost services. In order to qualify for an HSA, however, you must be under the age of 65 and be enrolled in a qualified high deductible plan.
Employers are allowed to contribute to HSAs and may match an employee's contribution as a benefit of working at that company. This would be a major reason to use this type of plan - your employer is essentially giving you "free money" for future healthcare costs!
There are a wide variety of accounts on the market. Some Health Saving Accounts can accrue interest, and the money in these accounts can be invested into mutual funds. Any earnings from these funds would also be tax-free.
Get serious about medication management
We know that U.S. prescription drugs are more expensive relative to other countries, yet most people are unaware of the avoidable deaths, hospitalizations, and overwhelming healthcare costs resulting from poor medication management.
What is medication management?
Medication management is the system a patient uses for taking their medications as prescribed.
A proper medication management routine can help prevent emergency room visits and thousands of dollars of medical bills. What's more, those who have already experienced a medical emergency as a result of mismanaged meds are even more likely to make additional medication errors.
Polypharmacy and medication non-adherence
As retirees age, they are commonly prescribed a growing number of medications to treat chronic long-term conditions. This list of pills quickly grows and becomes difficult to manage.
The practice of taking many prescriptions is called polypharmacy, and not taking these prescriptions as prescribed is called medication non-adherence.
From forgetting to take a dose to quitting a medication without informing their doctor, as many of 50% of patients do not take their medications as prescribed. Such non-adherence accounts for 125,000 deaths, 30% of hospital admissions, and $300 billion in avoidable healthcare costs in the United States each year.
Use Hero to streamline your medication management
In order to avoid such staggering costs, we must create better solutions to help ensure medications are taken on time and in the right dosage.
Fortunately, Hero was created to make taking medications safe and easy.
Our medication management service includes a smart pill dispenser, which holds up to a 90-day supply of 10 medications and automatically dispenses them according to schedule. You can also track an additional 10 meds through the mobile app.
With the mobile Hero app, caregivers can check in, adjust medication schedules and get notified if a dose is missed or if a medication is running low. The app can also be used by the patient to schedule and adjust their own medication regimen, receive medication reminders, and track their adherence with personalized reports.
Hero can help protect your health and wallet by making one of the often overlooked task of medication management easy and convenient.
Sources:
https://www.healthcare.gov/preventive-care-adults/
https://www.investopedia.com/articles/personal-finance/080615/6-reasons-healthcare-so-expensive-us.asp
https://www.mayoclinic.org/healthy-lifestyle/consumer-health/in-depth/health-savings-accounts/art-20044058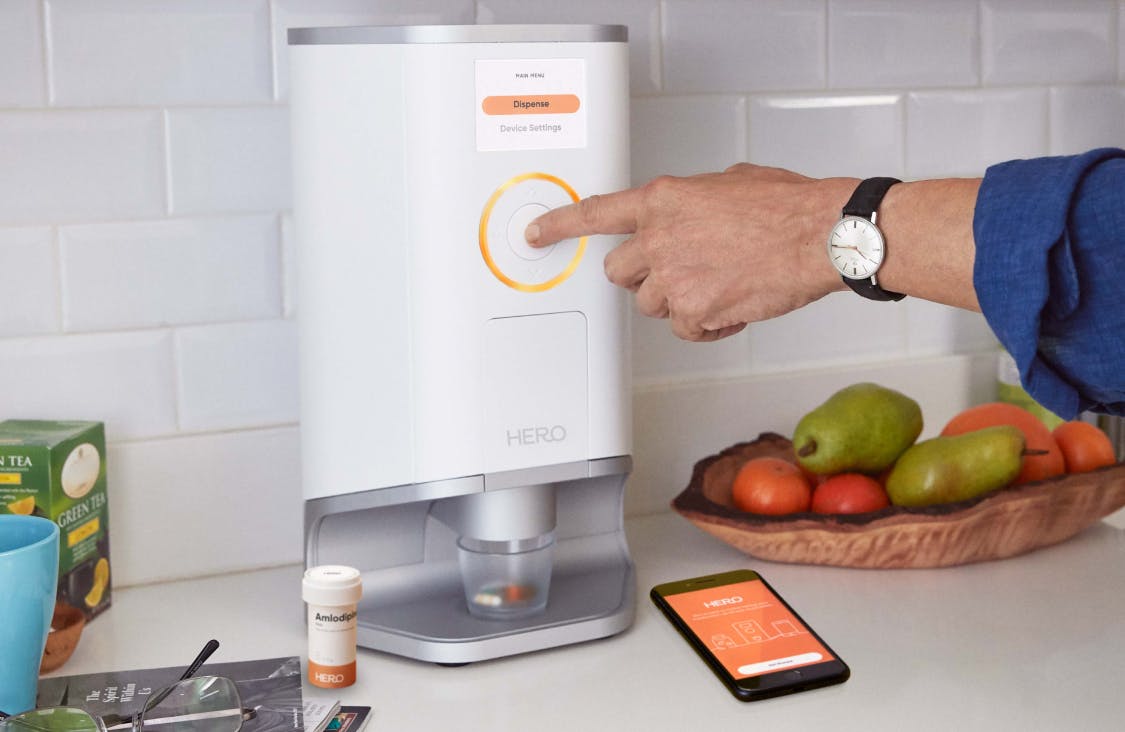 Take the hassle out of taking meds today!
From sorting your meds at the push of a button to delivering refills to you, Hero makes meds one less thing to worry about.
+
$

99.99
one-time initiation fee
90-day risk-free trial, money-back guaranteed
* When choosing 24-month plan
The contents of the above article are for informational and educational purposes only. The article is not intended to be a substitute for professional medical advice, diagnosis, or treatment. Always seek the advice of your physician or other qualified clinician with any questions you may have regarding a medical condition or its treatment and do not disregard professional medical advice or delay seeking it because of information published by us.