2021 Year in review
---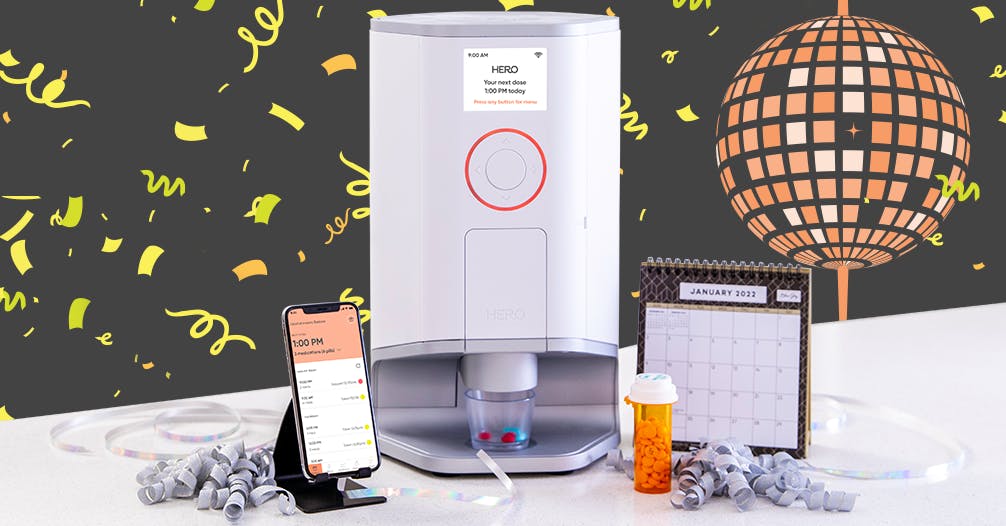 Complex med schedule? We solved it.
Hero's smart dispenser reminds you to take your meds and dispenses the right dose, at the right time.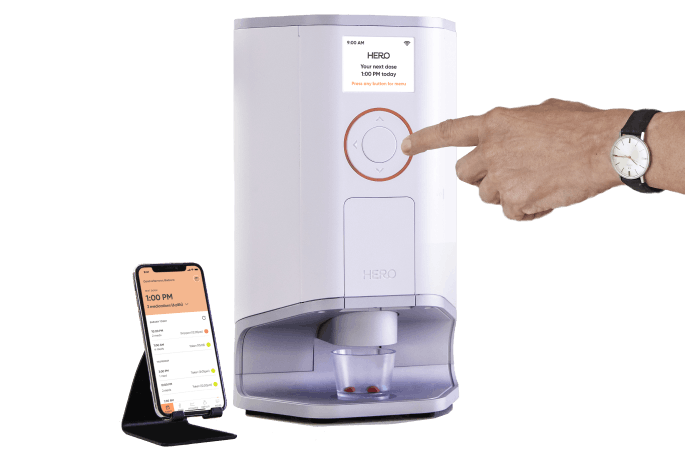 The contents of the above article are for informational and educational purposes only. The article is not intended to be a substitute for professional medical advice, diagnosis, or treatment. Always seek the advice of your physician or other qualified clinician with any questions you may have regarding a medical condition or its treatment and do not disregard professional medical advice or delay seeking it because of information published by us. Hero is indicated for medication dispensing for general use and not for patients with any specific disease or condition. Any reference to specific conditions are for informational purposes only and are not indications for use of the device.