Care partnering: Benefits and setting boundaries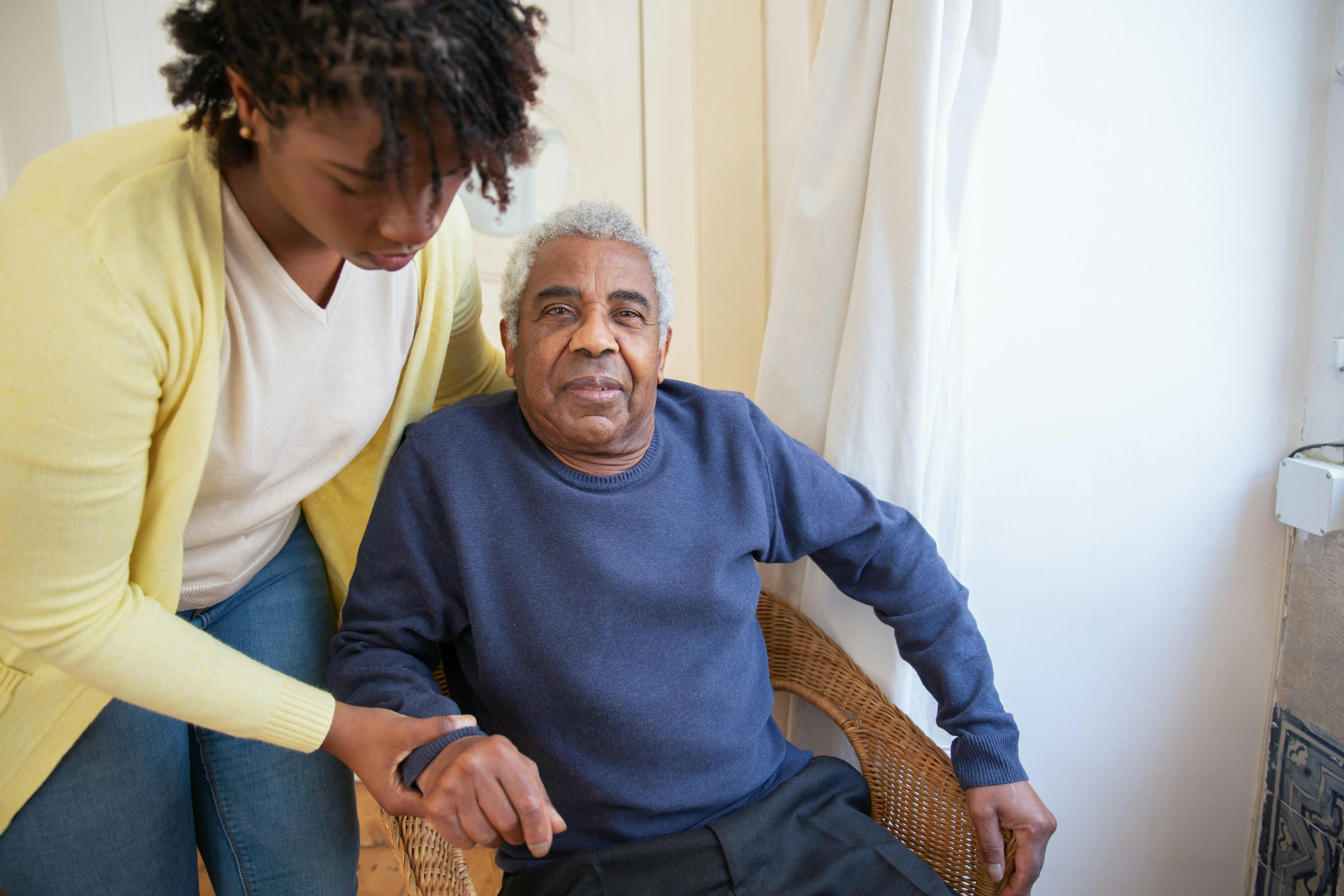 Caregiving can be complicated. Learn how those giving and receiving care need to compromise and set boundaries to achieve a healthy care partnering relationship.
How maintaining a mindset of care partnering can enhance relationships
In healthy partnerships, a relationship is built on our ability to trust that the other person has our best interests in mind. We share decisions, often compromising, so both partners feel heard and supported.
Most caregivers are already operating with some of these values in mind. ​Yet tweaking our mindset so that we think of ourselves as care partners can ease potential points of ​conflict. ​
Finding my footing
​My neighbor, ​Joe, was in his early 80s when his wife died, leaving him alone in his home of many decades. ​Joe ​was unusually vulnerable due to being 100 percent deaf from Meniere's disease. ​We'd had a neighborly relationship from the start, but his wife's death ​is what ​led me to offer my help with his grocery shopping. ​After a time, I began to visit daily, and we grew close. To communicate, ​I'd write on a legal pad; then he'd read what I'd said and verbally respond. Each visit left him with several pages of conversation to review. 
A partnership with healthy boundaries evolves
The first was when Joe and I had a disagreement about allowing me to take over filling his bird feeders every morning.
As Joe and I developed a (usually) easy relationship with healthy boundaries, there were lessons to learn. 
I understood that Joe's being able to sit at his kitchen table while watching the birds flock to his backyard feeders was one of his daily pleasures. So, in my determination to be helpful, I told him that I'd be happy to take over what to me was his chore of getting the food from heavy bags and filling the feeders daily.​ ​
​"​Honey," he said, "I ​do that because I want to do it​." He went on to tell me about the satisfaction he feels when he makes certain that the birds were fed. ​As he continued to talk, I learned how he'd watch for certain birds to return after migration,​ and how maddening it was that the squirrels would steal the nuts meant ​for the blue jays. ​As he talked, I saw his face light up​ with joy over his birds, and I finally got it. What I thought was just a kind offer to make his life easier was, to him, an attempt to take away one of his few joys.
Naturally, I worried when winter came​ ​and I'd see him tottering out to his garage on the icy sidewalk to reach the bird's food.​ That concern spurred me to renew my offer to help, but Joe pointed out how his clothesline​ was​ strung so that he could hang on as he walked. He felt perfectly safe. While I could have argued,​ I understood that this was something he had to do, so I'd have to step back. Of course, I kept my eye on him from a distance, but he continued to do what he loved. 
Our care partnership increased our joy
Joe's walk was unstable due to his Meniere's disease and the accompanying bouts of vertigo, so we continued to have more discussions about what worried me about his safety. We clashed over him, insisting he go down to his basement to wash and dry his clothes. We clashed over him deciding that he would walk downtown (translation: visit a long-time favorite bar close to a mile away). However, over time, I learned that Joe's life was his to live. Only he knew what kind of risk was worth taking; what gave his life meaning.  
Gradually, I grew in accepting that he'd do things that I could have done much faster with little or no risk because these were things that gave him a reason to get up in the morning. As Joe saw me grow, he learned to trust that my offers weren't meant to limit his life. He understood that I just didn't want to see him get hurt.
Years later, Joe fell in his kitchen and broke his hip. To credit my caregiving nature, due to the emergency device I insisted he wear, I was able to be alerted. I rode the ambulance, dealt with the medical system, then helped move him to a nearby nursing home. 
Joe's hip healed fine, but because he was unable to experience the joy of feeding and watching the birds or walking downtown, he lost his sense of autonomy and passed away shortly afterward.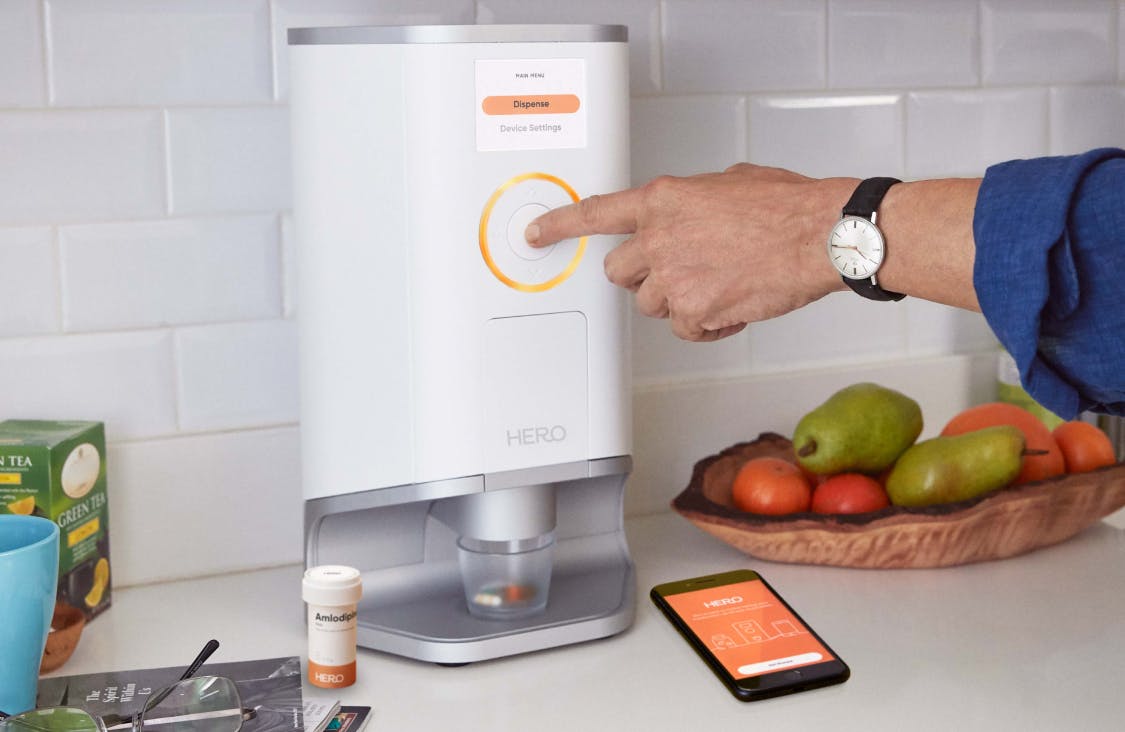 Take the hassle out of taking meds today!
From sorting your meds at the push of a button to delivering refills to you, Hero makes meds one less thing to worry about.
+
$

99.99
one-time initiation fee
90-day risk-free trial, money-back guaranteed
* When choosing 24-month plan
The contents of the above article are for informational and educational purposes only. The article is not intended to be a substitute for professional medical advice, diagnosis, or treatment. Always seek the advice of your physician or other qualified clinician with any questions you may have regarding a medical condition or its treatment and do not disregard professional medical advice or delay seeking it because of information published by us.