The Best Podcasts For Family Caregivers
---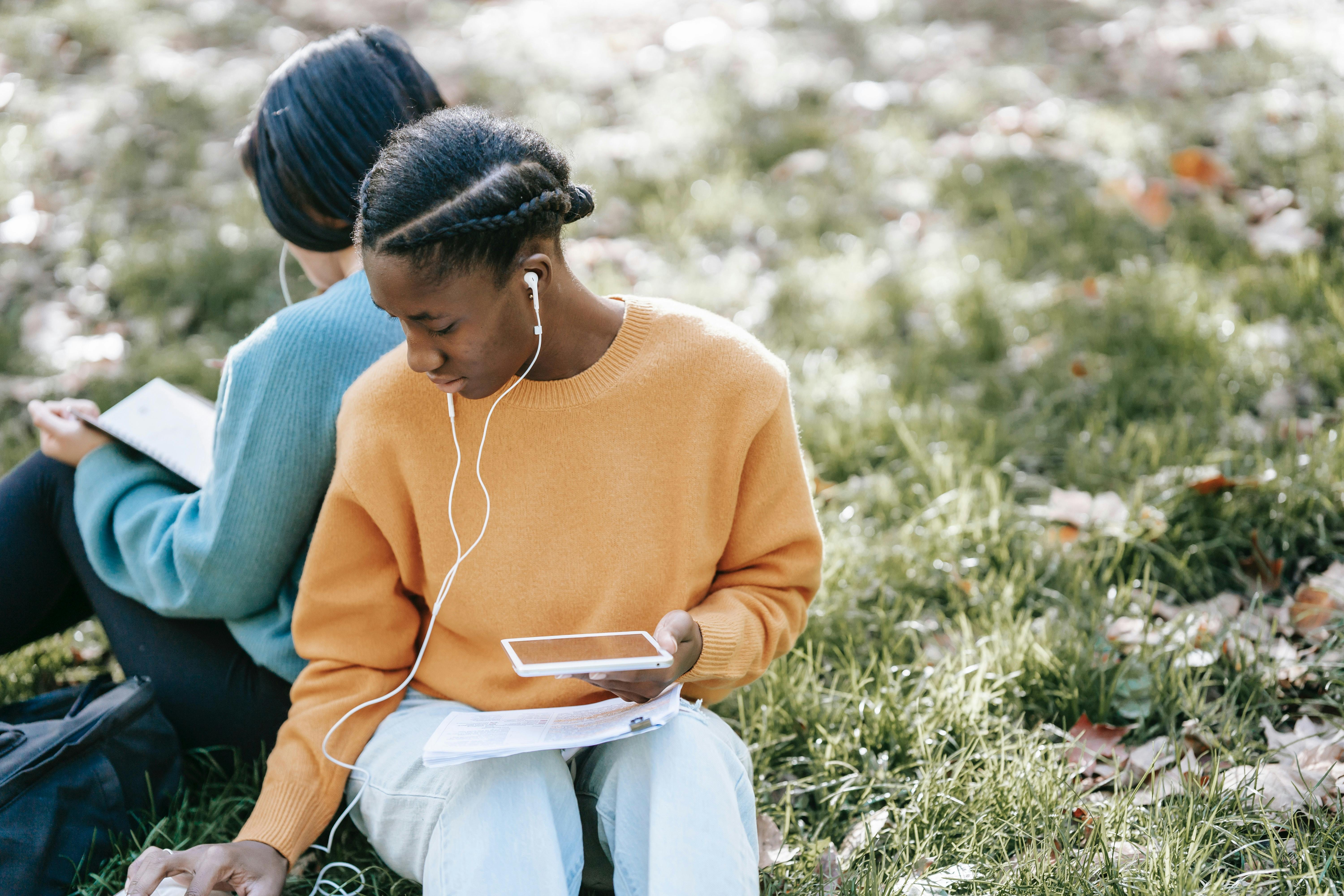 As an overwhelmed family caregiver, I would find instant sanity and affirmation in the voices and stories of my favorite caregiving podcasts.
Sometimes, I would listen for the topic I desperately needed in the moment, such as choosing an assisted living community, managing caregiver guilt, or asking for help. Other times, I just needed to hear how other family caregivers were coping with the physical and emotional rollercoaster involved in the journey.
While I enjoy reading, picking up a book without falling immediately asleep was difficult after long days of juggling caregiving with other responsibilities. Meanwhile, I discovered that podcasts were a lighter commitment and got right to the heart of the issues I was facing. I could use my errand, commute, and waiting time productively, and would suddenly feel wiser after listening to an episode. I could also pair my listening with a healthy habit like taking a walk, and would feel accomplished that I had successfully integrated some mental and physical self-care into my day.
There are podcasts for every type of family caregiver. Most of them are available on all the major podcast platforms, including Apple Podcasts, Google Podcasts, Spotify, and Amazon Music. Here are a few I recommend you check out:
Holistic Caregiving Podcasts
A shout out to my podcast, where actual family caregivers share how to be happy and healthy while caring for others. I share my personal stories, interview spotlight caregivers who have been in the trenches of caregiving, and glean practical wisdom from their experiences.
Sample topics: Integrating daily self-care, setting boundaries, asking for help, coping with grief

Episode frequency: Bi-weekly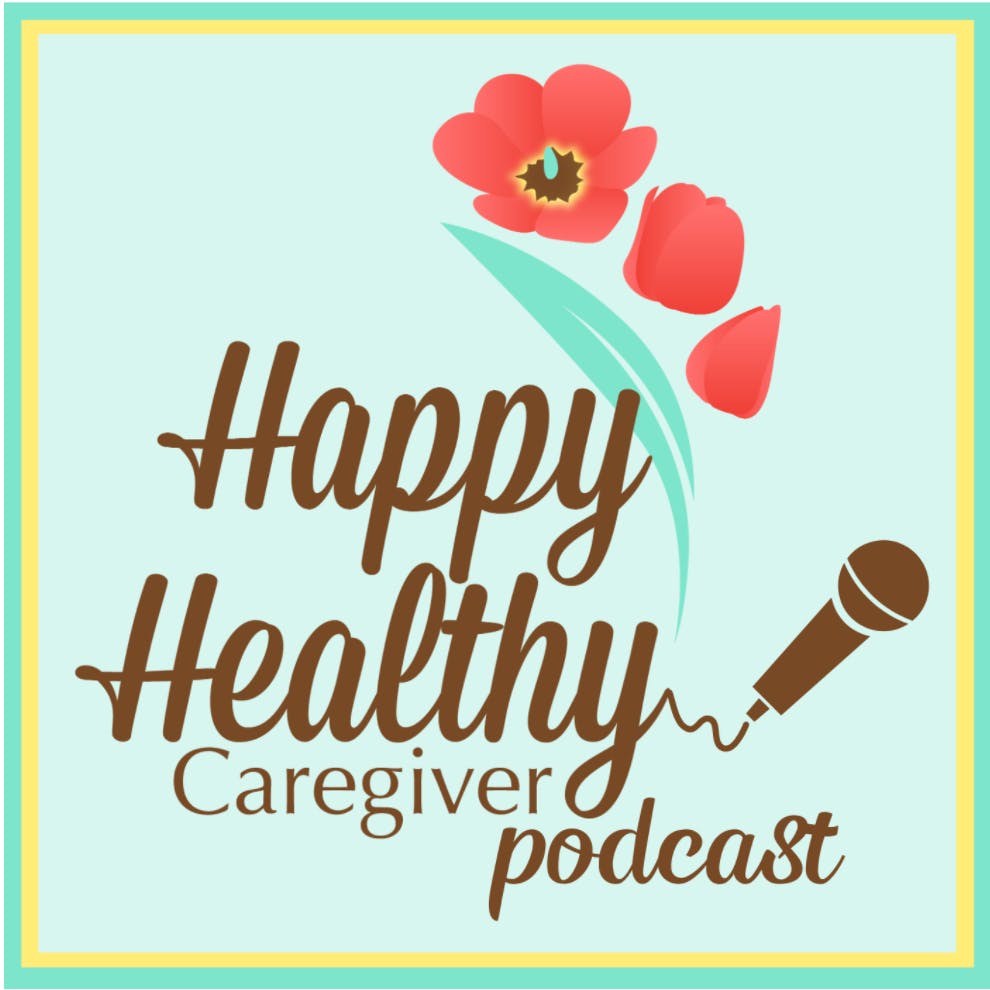 Host Rosanne Corcoran is a current family caregiver in the sandwich generation. She showcases guests who provide insight, resources, and skills to manage your unique situation and to affirm you are not alone.
Sample topics: Communicating with individuals with dementia, elder law, navigating holidays, nutrition for elders, medicare

Episode frequency: Monthly
Hosted by two ICF-certified coaches, Rayna Neises and Karen Weaver want you to feel encouraged and hopeful after listening to each episode. This show features family caregiver 'survivors,' those still in their caring season, and professional experts.
Sample topics: Adult day services, creative self-care, estate planning, financial decision making

Episode frequency: Weekly
This new podcast aims to enrich our understanding of what it means to give and receive care. Hosted by Christina Best of Caregiving.com and Chris MacLellan of Whole Care Network, each episode features an expert in healthcare sharing their caregiving circumstances and how these experiences changed them.
Sample topics: Caregiver compensation, hospice, financial stress, selflessness

Episode frequency: Weekly
Host Liz O'Donnell aims to give a voice to the millions of family caregivers juggling eldercare, career, and life.
Sample topics: Juggling work/homeschooling/caregiving during the pandemic, Cigna support for caregivers, working sons

Episode frequency: Seasonal
Two millennial caregivers for their chronically ill spouses talk candidly about what life is like when more days are spent in sickness than in health.
Sample topics: Processing a diagnosis, relationship changes, Covid impacts, new policies

Episode frequency: Monthly
Dementia Focused Podcasts
According to an Alzheimer's Association 2021 report, half of all caregivers help an older adult or someone with Alzheimer's or another type of dementia. The challenges that dementia caregivers face require their own level of validation, support, and resources. The podcasts shared below focus on these unique specialties and areas:
Host Lori La Bey welcomes all voices on the topic of Alzheimer's and dementia. Her guests include researchers, family members, authors, corporate owners, entertainers, product inventors, and policymakers.
Sample topics: Clinical trials, brain health, dementia-friendly communities, music therapy

Episode frequency: Twice a week
Marianne Sciucco, a Registered Nurse who has cared for hundreds of patients with dementia, interviews members of AlzAuthors. Each guest has written something - a memoir, caregiver guide, novel, children's book, activity guide, poetry book, or blog.
Sample topics: Types of dementia, finding humor, writing, story sharing, caring for multiple people at once

Episode frequency: Weekly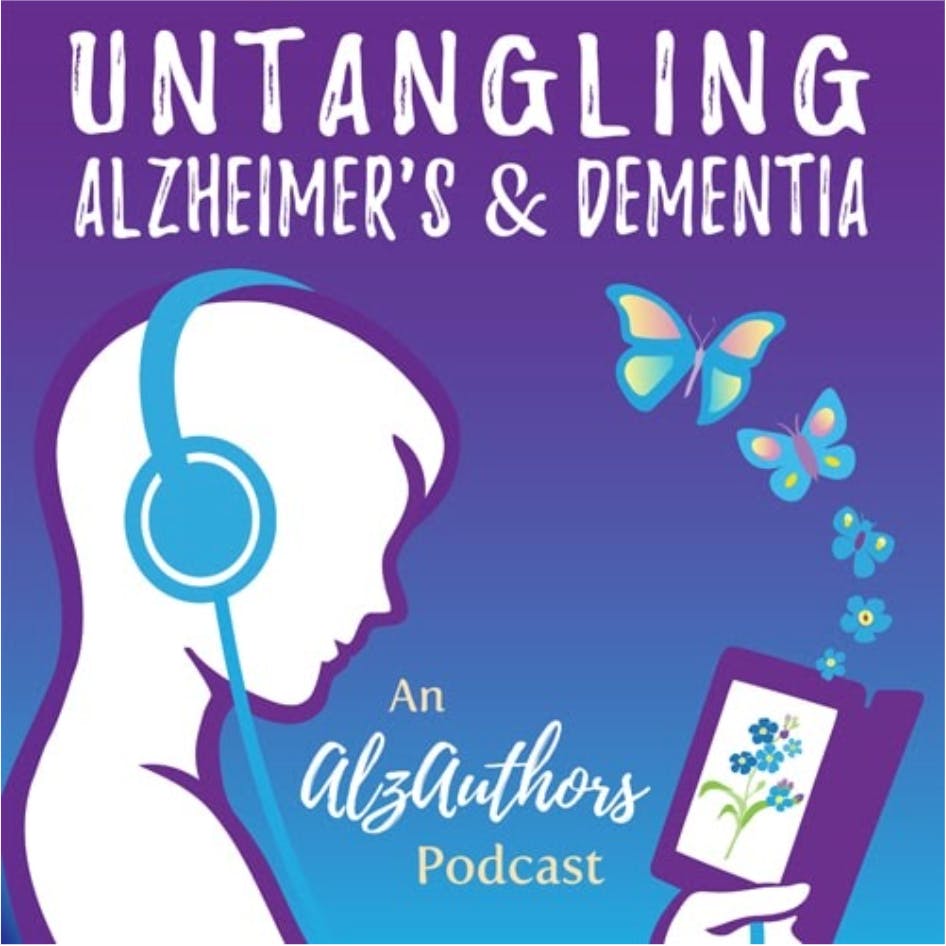 Hosted by a married couple who cared for a loved one with dementia. Wife Bobbi is also a Certified Caregiving Consultant. Their show focuses on the family caregiver and offers practical advice and support.
Sample topics: Leveraging workplace benefits, young and millennial caregivers, patient abuse, aging in the LGBT community, early-onset dementia

Episode frequency: Weekly
After Caregiving Ends: End-of-Life Focused Podcasts
Death and dying can be an uncomfortable topic for many caregivers, but preparation for a loved one's end of life can bring peace of mind for family members. The podcasts below help normalize the conversation and provide insights into the final stage of a caregiving journey:
A podcast dedicated to informing personal and professional caregivers about all things related to hospice care. Hosted by Helen Baur, Hospice RN, and Jerry Fenter, Spiritual Counselor.
Sample topics: end of life challenges, hospice volunteers, advance care planning, patient advocacy

Episode frequency: Weekly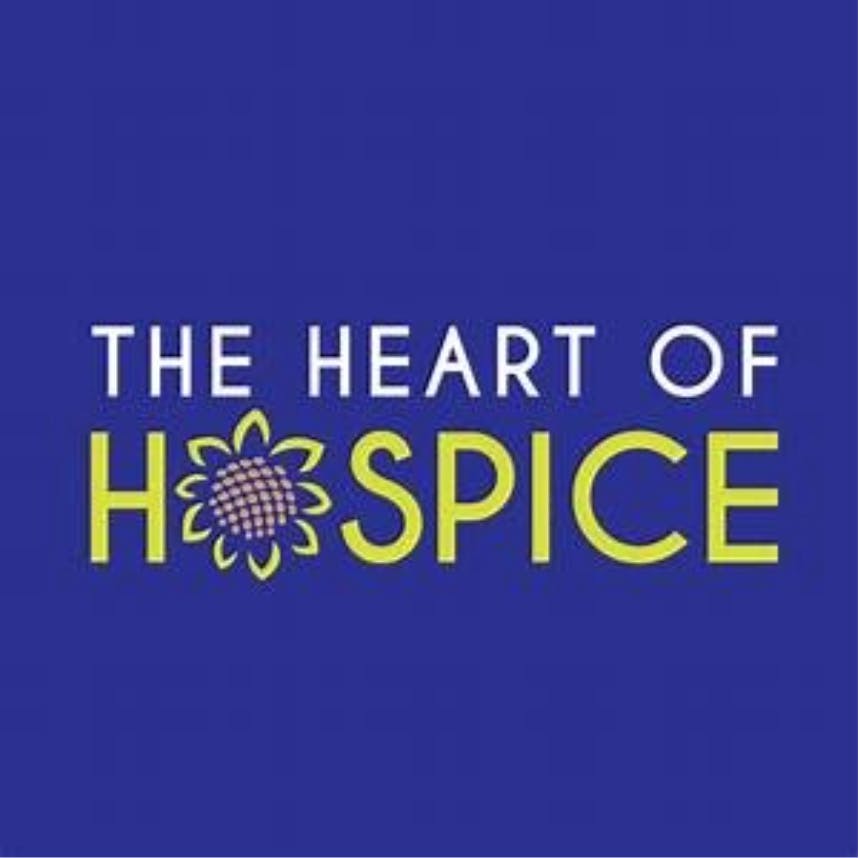 This podcast aims to educate its listeners about the processes associated with dying and death, so this knowledge can effectively guide care and decision-making.
Sample topics: Dating after a partner dies, coping with the death of a child, writing an obituary, becoming an adult orphan

Episode frequency: Weekly
Host Chris Maclellan, aka 'the Bow Tie Guy,' primarily speaks with guests after their caregiving journey has ended. He wants to reveal how people continue to care beyond caregiving through their words, actions, and deeds.
Sample topics: caregiving stories, long-distance caregiving, celebrating holidays, services for caregivers

Episode frequency: Seasonal
Once you sample and decide on the shows you find the most helpful for your situation, consider subscribing to the podcast through your favorite listening platform so the latest episodes can appear in your listening queue. To further support these podcasts, leaving a rating and review is always greatly appreciated.
Lastly, remember that word of mouth is powerful. Sharing your favorite podcasts (or this article!) with friends and family can help connect an overwhelmed and isolated family caregiver to helpful resources and provides them a practical platform to receive this information.
Elizabeth B. Miller is a family caregiver, Certified Caregiving Consultant, and founder of Happy Healthy Caregiver. Through her speaking, consulting, and online resources, Elizabeth helps family caregivers integrate caregiving and self-care with their busy lives. She is the host of the Happy Healthy Caregiver podcast on the Whole Care Network, author of Just for You: A Daily Self-Care Journal, administrator of the Self-Care Support for Family Caregivers FB Group, and facilitator of an Atlanta caregiver support group called the Atlanta Daughterhood Circle.
Complex med schedule? We solved it.
Hero's smart dispenser reminds you to take your meds and dispenses the right dose, at the right time.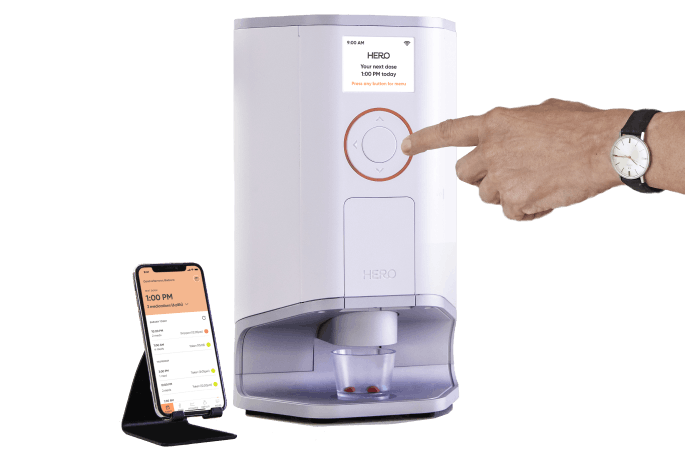 The contents of the above article are for informational and educational purposes only. The article is not intended to be a substitute for professional medical advice, diagnosis, or treatment. Always seek the advice of your physician or other qualified clinician with any questions you may have regarding a medical condition or its treatment and do not disregard professional medical advice or delay seeking it because of information published by us. Hero is indicated for medication dispensing for general use and not for patients with any specific disease or condition. Any reference to specific conditions are for informational purposes only and are not indications for use of the device.