How to protect your older loved ones from financial fraud
---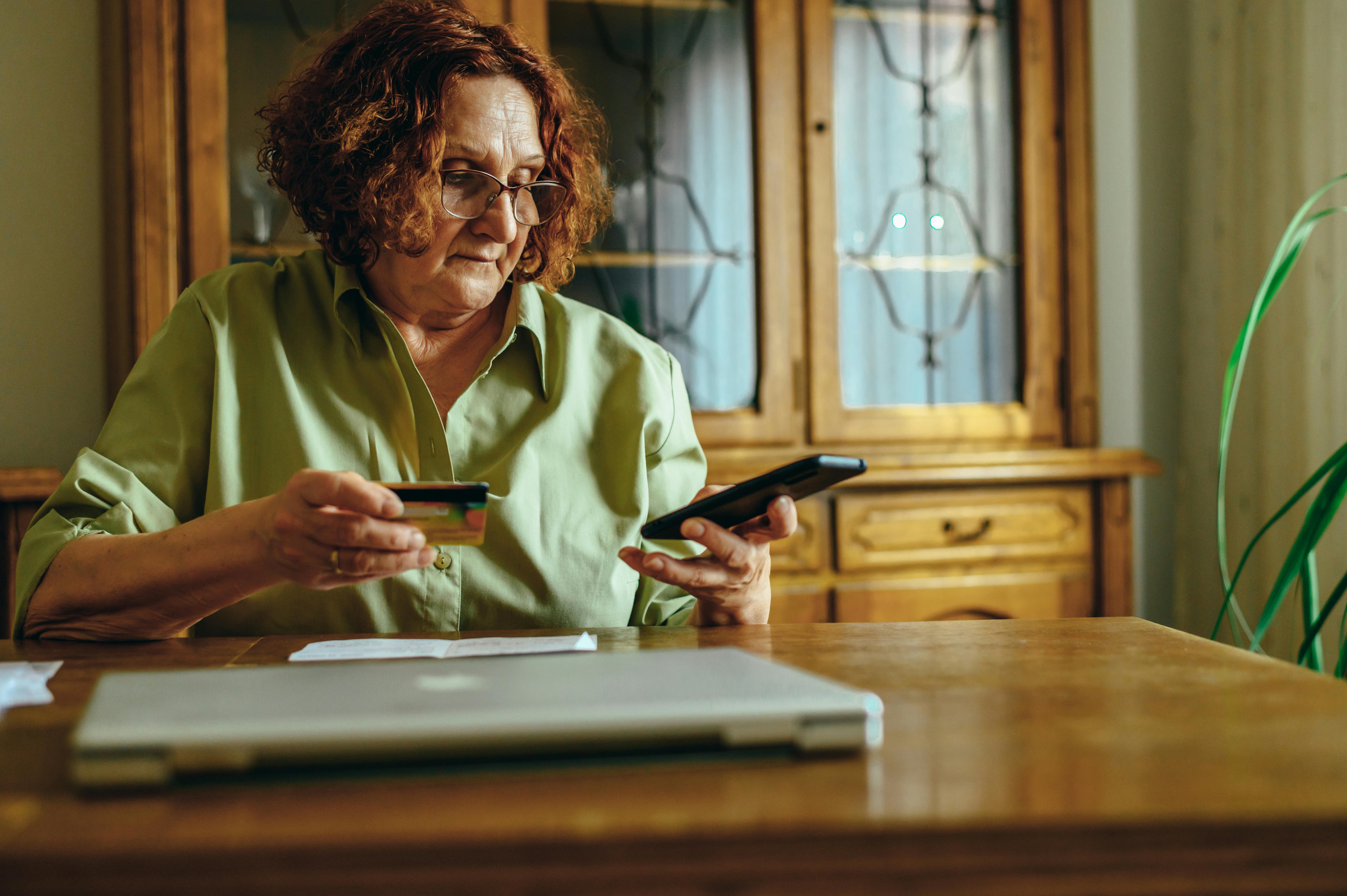 My husband and I recently watched "I Care a Lot," a dark Netflix thriller about guardianship fraud. In this movie, the initially likable main character, Marla, a court-appointed guardian for older adults who can no longer manage their care, seizes legal control for individuals deemed 'incapacitated' or 'incompetent." Once Marla becomes a legally appointed guardian, she starts to liquidate assets to pay for her services and ignores the pleas and needs of her clients. Marla finds her victims by working closely with crooked doctors and senior living communities. Together, they identify vulnerable elderly clients – usually ones with limited to no family member involvement. 
While this popular movie is not based on one true story, it is a compilation of many authentic experiences. While I wish everyone had our loved ones' best interests at heart, this is sadly not the case. In fact, many criminals view our older adults and the developmentally disabled as easy prey.
According to the Federal Bureau of Investigation, millions of elderly US citizens fall victim to financial fraud or confidence schemes every year. The FBI says criminals target this older demographic because they tend to be trusting, have financial savings, own a home, and have good credit. They are also less inclined to report the fraud because they are embarrassed, fear they will lose their independence, or don't know how to report the crime.
Keep on reading to discover the eight most common scams targeted towards the older adult population, important warning signs of financial abuse, and how to help prevent financial fraud for your loved ones before it even happens. 
8 common older-adult scams 
Some of the most common schemes to deplete our loved ones' finances include:
Requiring a fee in exchange for collecting winnings from a sweepstakes or contest

Offering to help for their identity being compromised

Charging individuals to repair a non-existent technology or property issue

Impersonating a family member in financial trouble

Paying for debts already paid or that were never owed

Feigning romantic interest to build trust and ask for resources

Forging an older adult's signature to initiate a sale or cash a check

Stealing valuable possessions
Some of these scenarios listed above have hit close to home: 
My single older brother, who has developmental disabilities, spends much of his day on Facebook. He frequently encounters individuals presenting themselves as beautiful young women. First, they "friend" him and start interacting with his posts and building trust. Eventually, they send him a direct message explaining their devastating circumstances and asking him to send money or gift cards. Luckily, my brother receives a weekly cash allowance and doesn't have direct access to his savings or a credit card. When this first started to happen, he asked my older sister, his guardian, how to obtain a gift card to help someone, which prompted her to dig into his social media account. Now, my sister regularly monitors his Facebook friend list and direct messages to avoid future mishaps.

One time, my neighbor's elderly dad received a phone call from a young man pretending to be his college grandson "Anthony." This scammer had done enough research to know the grandson's name and age. The fake Anthony said he was arrested and afraid to call his parents for bail money. Lucky for this family, this grandpa knew this was out of real Anthony's character, so he instructed the fake Anthony to call home for help. After disconnecting the call, grandpa called the parents to make sure the real Anthony was ok.

Sometimes, money can innocently pour into legitimate organizations and businesses because of unwanted default donation settings. My mom, for example, was savvy with technology and used her iPad daily to check email, watch the news, play digital games, and read books. And while she sometimes knew she was donating money to her charity of choice, she wasn't always aware that she was donating money monthly. 
5 warning signs of financial abuse
Here are some common flags that indicate someone or something may be taking advantage of our older loved one's finances:
Your loved one is buying gift cards

Your loved one lacks amenities they should be able to afford or has a sudden change in financial status

Your loved one tells you they signed something but is unclear about what it was

Your loved one hires a new lawyer or suddenly updates their will

Your loved one has a new best friend

Your loved one tells you they can't find something of value
How to report a suspected fraud
If you suspect that someone you care about is a victim of fraud, share your concern with:
How to help prevent future financial fraud
Improve your peace of mind by taking precautionary measures and initiating meaningful conversations about financial security with your loved one. Here are some of the topics to discuss and actions to take:
Eliminate as much junk mail as possible. Unsubscribe to email lists (link at bottom of emails) and update preferences on the

Mail Preference Registry

.

Remove or lock up valuables and sensitive documents such as financial statements, social security cards, and blank checks.

Keep user IDs and passwords safely stored in a password management app (e.g.,

Keeper

,

1Password

, or

LastPass

).

Avoid saving user names and passwords on financial websites and apps.

Don't answer unsolicited or unknown phone calls.

Unsubscribe from unwanted emails, and avoid clicking on links and opening attachments unless you expect to receive something.

Setup up email and text alerts with financial institutions.

Enable pop-up blockers in internet browser settings and install anti-virus software on the computer.

Resist any pressure to "act quickly" or share any personal information over the phone or internet.

Avoid appointing someone as a financial power of attorney who mismanages their finances or has problems with substance abuse or gambling.

Require receipts for any purchases made by any member of the care team.

Regularly monitor bank accounts and telephone bills, and

request credit reports

annually.

Instruct paid professional caregivers not to open any mail or pay bills.

Stay connected to older and vulnerable adults with frequent phone calls and visits.
For more tips to protect your loved ones, visit the Bureau of Consumer Financial Protection's Money Smart for Older Adults Resource Guide.
You can also stay up to date on the latest scams by signing up to receive AARP's Watchdog Alert emails.
About the author
Elizabeth B. Miller is a family caregiver, certified caregiving consultant, and founder of Happy Healthy Caregiver. Elizabeth helps family caregivers integrate caregiving and self-care with their busy lives through her speaking, consulting, and online resources. She is the host of the Happy Healthy Caregiver podcast on the Whole Care Network, author of "Just for You: a Daily Self-Care Journal," administrator of the Self-Care Support for Family Caregivers FB Group, Caregiver Ambassador for No Barriers USA, and facilitator of an Atlanta caregiver support group, the Atlanta Daughterhood Circle.
Complex med schedule? We solved it.
Hero's smart dispenser reminds you to take your meds and dispenses the right dose, at the right time.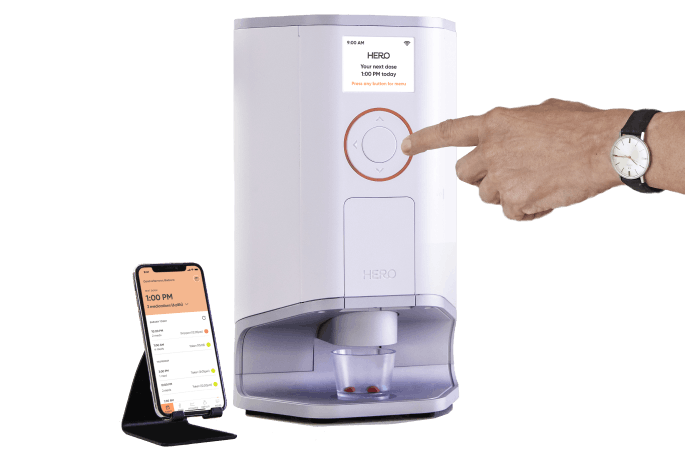 The contents of the above article are for informational and educational purposes only. The article is not intended to be a substitute for professional medical advice, diagnosis, or treatment. Always seek the advice of your physician or other qualified clinician with any questions you may have regarding a medical condition or its treatment and do not disregard professional medical advice or delay seeking it because of information published by us. Hero is indicated for medication dispensing for general use and not for patients with any specific disease or condition. Any reference to specific conditions are for informational purposes only and are not indications for use of the device.