Activities for Seniors
---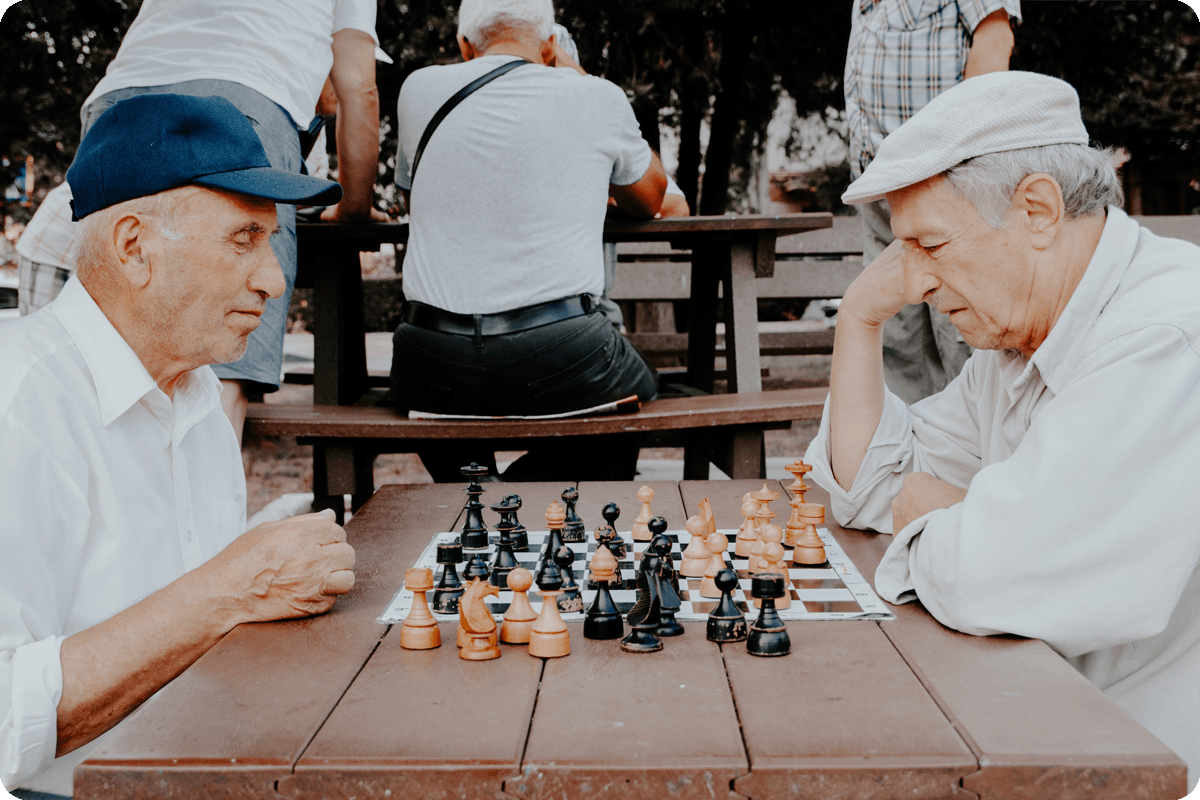 Keeping your mind and body sharp through activity is important at every age. In the elderly population, however, it's especially important to keep active to maintain cognitive and physical health, according to several studies. Fortunately, available activities for seniors have expanded beyond chess, bingo, and television.
There are plenty of senior events and games for the elderly that allow older folks to seek adventure and learn something new. We've listed some of them below.
Activities seniors can do with limited mobility
Exercise for seniors with limited mobility. Having a disability or decreased mobility doesn't always mean you can't exercise. Even seniors with limited mobility can reap those benefits through guided water movements, chair yoga, and seated exercises.
Join a book club. Reading helps seniors stay sharp and creative. Moving one step further by joining a book club allows seniors and caregivers to socialize with others, bond, and share their opinions on literature.
Music therapy. Music therapy has proven effective for not only those suffering from symptoms of chronic diseases, but also for seniors living with depression and sleep disorders. Seniors with a knack for music may even be able to join in, which is a great opportunity to build confidence and exercise creative parts of the brain.
Brain stimulating activities for seniors
Continued education and lectures. Depending on your loved one's interests, you can research and attend educational lectures and seminars held within your community. Continuing education through academic lectures, courses, and classes helps seniors to stay mentally alert, engaged, and in-touch with present-day happenings.
Art classes. Purchase art supplies for your loved one or sign up for local art classes that both you and your loved one can attend. From watercolors and sketching to clay work and ceramics, opportunities for seniors to make art are plentiful.
Games and puzzles. Games for the elderly are more abundant now than ever before. Both traditional jigsaw puzzles and smartphone games can help stimulate brain activity and increase mental sharpness. The trick is finding the right apps for your phone or tablet—here's a helpful list.
Activities seniors can do by themselves
Wii sports. Nintendo's Wii brings outdoor sports and activity right to your home. Using simple movements and easy-to-learn controls, seniors can interact with the screen to bowl, golf, play tennis, and more.
Garden. Gardening is a relaxing, productive way for seniors and caregivers to spend time. It's also a perfect excuse to spend more time outdoors, which research shows is beneficial to both mental and physical health.
Get involved in charity work. There are many ways seniors can be involved in the community, even with limitations. Reach out to charities, hospitals, or religious organizations in the area to see how your loved one can get involved.
Complex med schedule? We solved it.
Hero's smart dispenser reminds you to take your meds and dispenses the right dose, at the right time.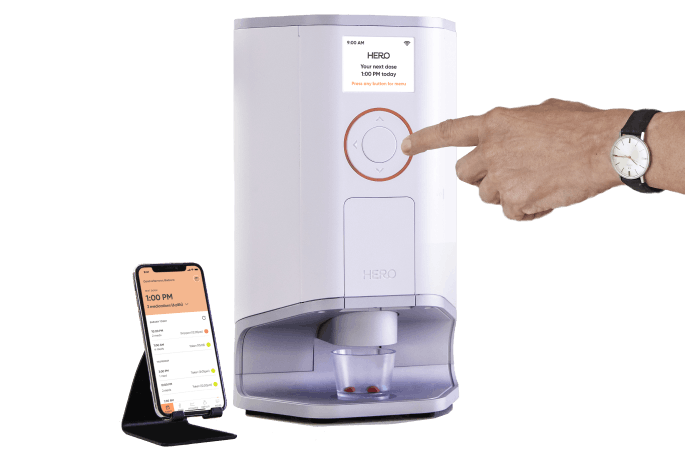 The contents of the above article are for informational and educational purposes only. The article is not intended to be a substitute for professional medical advice, diagnosis, or treatment. Always seek the advice of your physician or other qualified clinician with any questions you may have regarding a medical condition or its treatment and do not disregard professional medical advice or delay seeking it because of information published by us. Hero is indicated for medication dispensing for general use and not for patients with any specific disease or condition. Any reference to specific conditions are for informational purposes only and are not indications for use of the device.