Hero Handbook: Eliquis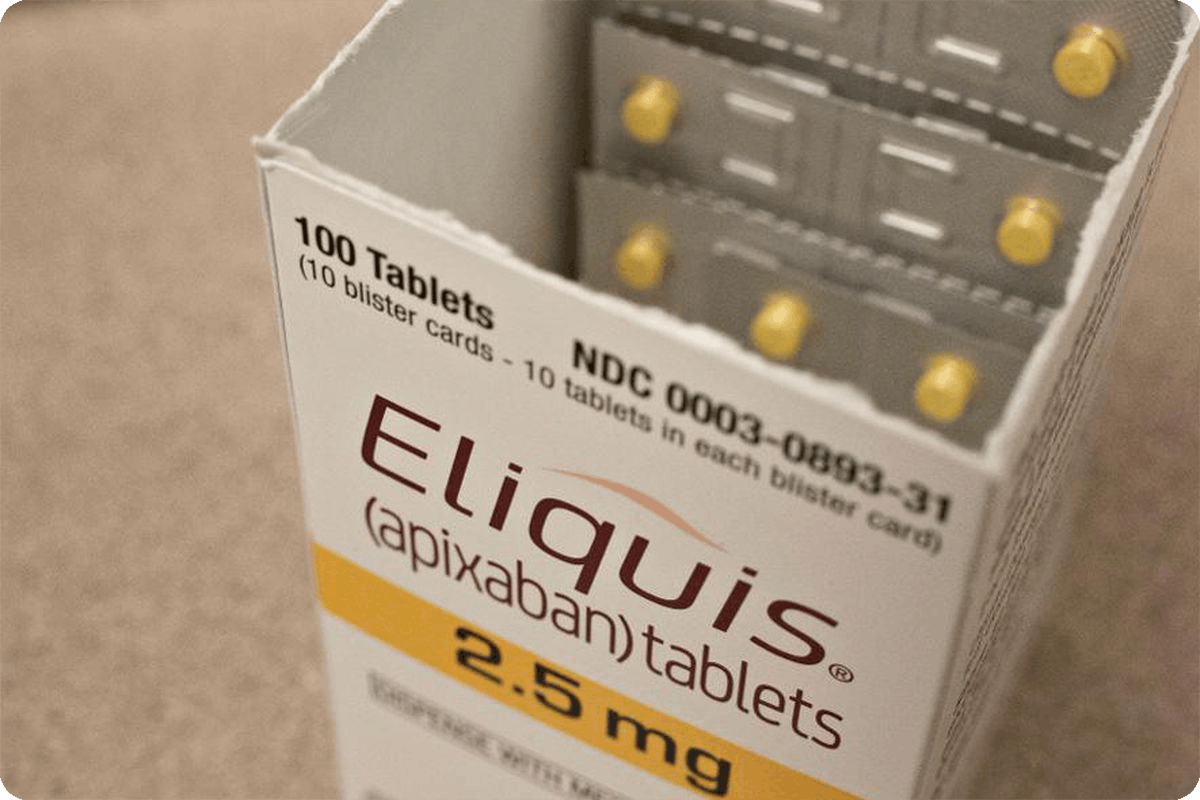 Eliquis (apixaban) is a blood thinner often prescribed for those with an irregular heartbeat or those who have had a recent hip or knee replacement surgery. The medication helps prevent deep vein thrombosis and pulmonary embolism, as well as other blood clots that can cause stroke. It's also one of the top 20 most popular medications, that Hero users take regularly.
Eliquis comes as an oral tablet. Dosage varies based on medical condition, age, weight, and other factors considered by your doctor, but is commonly prescribed twice daily. Be sure to tell your doctor about other medicines (both prescription or non-prescription) you're currently taking, as some medications can interfere with one another. But don't worry, your Hero app can also continuously check all of the medications you're taking to see if there are any conflicts every time you update your regimen.
Side Effects
Eliquis side effects may include:
Nausea

Minor bleeding

Easily bruising

Heavy menstrual bleeding

Bleeding gums when brushing teeth

Nosebleeds
Mild side effects may go away after a few weeks of beginning the medication. If they become more severe or don't go away, contact your doctor.
Tell your doctor immediately if you experience any of the following serious side effects:
Prolonged bleeding

Unusual bruising

Dark or pink urine

Coughing up blood

Bloody vomit

Vomit that resembles coffee grounds

Dizziness or fainting

Weakness

Vision changes

Confusion

Slurred speech
Warnings
Allergic reactions to Eliquis are rare. If you notice any of the following symptoms of an allergic reaction, call 911 and tell your doctor immediately:
Rash

Itching/swelling

Severe dizziness

Difficulty breathing
Potential Drug Interactions
Taking Eliquis in addition to the following types of medications may cause drug interactions, including an increased risk of bleeding in some cases:
Other anticoagulants/blood thinners

Antiplatelet agents

Nonsteroidal anti-inflammatory medications (NSAIDS)

Some antidepressants

Antifungals

Medications used to treat seizures

HIV medications
Potential Food Interactions
Also be sure to consult with your doctor about foods to avoid, such as grapefruit and grapefruit juice, while taking Eliquis.
For these reasons, make sure to bring a list of all current medications when you see your doctor, and follow his or her guidelines carefully. Consult with your doctor and pharmacist about any potential drug interactions to avoid the risk of serious side effects.
If you're taking multiple medications and need help keeping tabs on all of your meds, consider a pill dispenser or an in-home medication manager such as Hero. Hero can help keep track of all your medications, remind you when it's time to take them, and even automatically send in a script for refills when dosages are low.
Resources
https://depts.washington.edu/anticoag/home/content/apixaban-drug-interaction-potential
https://www.webmd.com/drugs/2/drug-163073/eliquis-oral/details
https://www.healthline.com/health/apixaban-oral-tablet#about
Photo courtesy of Forbes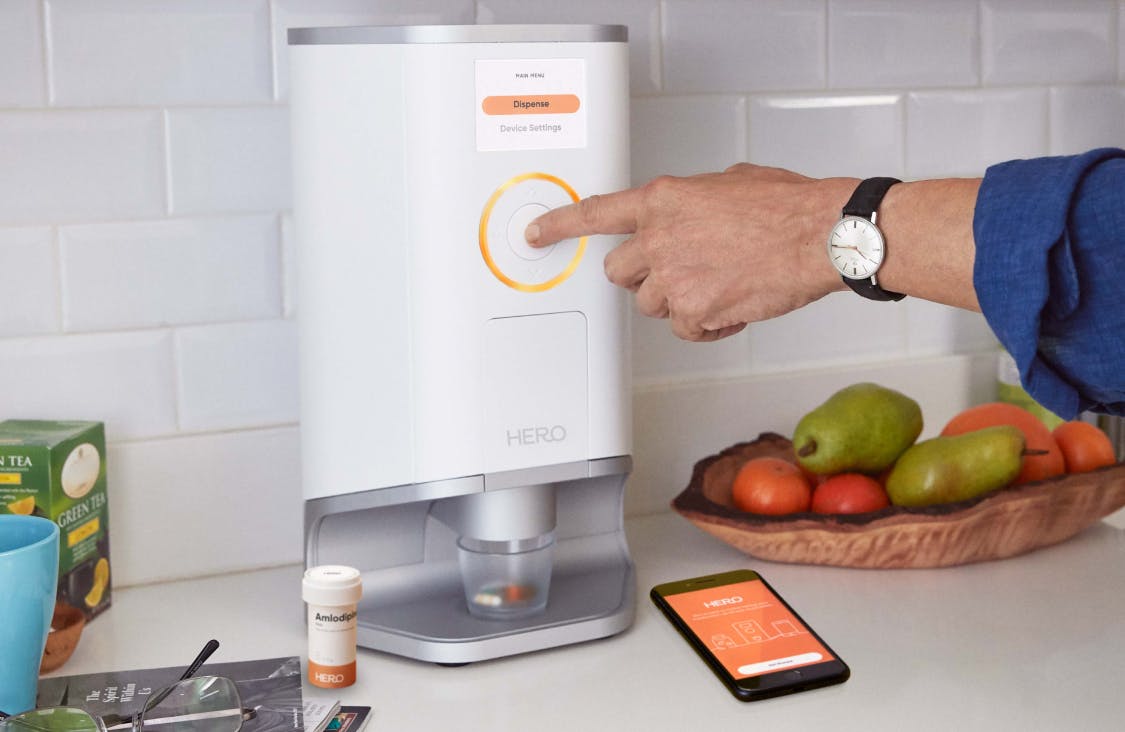 Take the hassle out of taking meds today!
From sorting your meds at the push of a button to delivering refills to you, Hero makes meds one less thing to worry about.
+
$

99.99
one-time initiation fee
90-day risk-free trial, money-back guaranteed
* When choosing 24-month plan
The contents of the above article are for informational and educational purposes only. The article is not intended to be a substitute for professional medical advice, diagnosis, or treatment. Always seek the advice of your physician or other qualified clinician with any questions you may have regarding a medical condition or its treatment and do not disregard professional medical advice or delay seeking it because of information published by us.