How a Medicine Organizer Can Simplify Your Life
---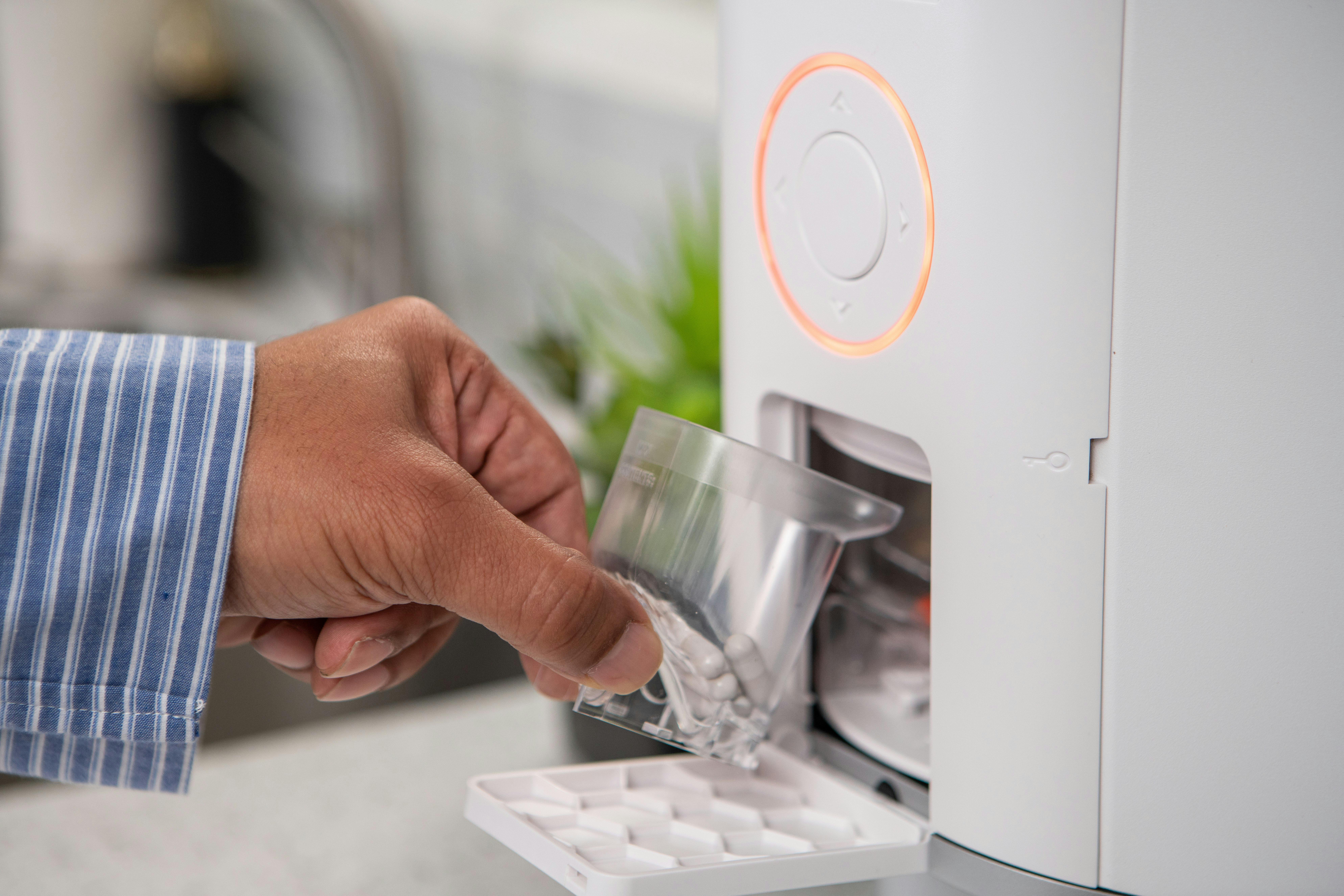 The right medicine organizer does more than just organize -- it gives you back quality time spent making memories instead of making medication schedules, and gives you peace of mind about your pills so you can focus on spending quality time with family instead.
It Simplifies Complex Regimens
Let's face it: as people get older, they sometimes require regular medication on the day to day. Whether it's for treating a condition or managing pain, many seniors have a daily pill schedule.
With all the different dosages and timing of each medication, it can be hard to keep track of it all in your head or even on a piece of paper. But if you can pre-set the pill schedule and let the organizer do the rest, you no longer have to worry about keeping track of each pill bottle and each medication individually. There's also less chance of forgetting to take the pill or even taking the wrong pill, and you can reduce health problems and unnecessary risk as a whole.
Less Time Worrying Means More Time for Everything Else
If you are a caregiver for someone who takes multiple medications, the stress of med management can weigh heavily on your mind. Being a caregiver is a lot of responsibility, and you don't want to make a mistake and cause an adverse drug reaction as a result.
With medicine organization taken care of, patients can focus more on living life. As a caregiver, you can also feel more confident in the quality of your caregiving and greatly reduce the stress levels that can surround it.
It Connects All the Parts of Medication Management
Many factors go into managing medication. You have to think about the correct dosages, the time of day to take them, if they have to be taken with a meal, and if any of the pills cannot be taken at the same time. Mapping out a plan to make it all work may take a while and can easily become confusing.
With medication organizers, you have a safe place to store the pills, and they can be sorted by both the time of day and the day of the week.
Medication organizers come in all shapes and sizes. The one that you pick should fit your medication needs the best. Some organizers are simple weekly pillboxes, while others have alarms and locks on them.
There are even organizers that can automatically dispense the medication at the correct time, like the Hero pill dispenser. This method is best for dealing with polypharmacy by making complex medication management simple, easy, and automated.
The Hero Dispenser and App
The Hero dispenser simplifies all parts of the med management process. It comes with an app to schedule your exact medication regimen, receive reminders when it's time for a dose, and even track your medication adherence to share with your healthcare providers.
Hero allows you to fill the dispenser with up to 90 days' worth of 10 different medications, as well as track up to 10 additional medications in the app. When it's time to take your medication, Hero will automatically sort the right medication and notify you with a blinking light and friendly chime.
You'll also be notified through in-app notifications, and can even receive texts or calls if needed. Moreover, the Hero App can notify the user or caregiver if there has been a missed or late dose, making management and tracking easy for all involved.
It Streamlines the Process
By keeping track of your medication and helping you stay adherent, the dispenser and app help streamline the pharmacy process and provide a closed-loop between the doctor, patient, caregiver, and pharmacist. With every aspect of med management taken care of, Hero allows you to feel confident that your loved ones are both safe and healthy.
When caring for a sick or elderly loved one, there are often a lot of people involved. You may consult with multiple physicians who may prescribe different medications. There may also be others involved like physical therapists, nurses, or in-home caregivers.
Creating a streamlined process ensures there is no confusion between these different parties. Hero allows one's medication schedule to be clear and concise, and helps reduce medication errors thanks to the many failsafes put in place.
Covering All Bases
The Hero App allows everyone involved to be in the know. They can check the app to see how the user is doing and see if it is time to refill any medication. The Hero device also allows you to select an "as needed" option for pills that are not necessary every day.
Easy Setup
All you need to set up the Hero dispenser is a WiFi connection and an electrical outlet. Once it is turned on, the device will guide you through the entire setup process, and you can always contact us for help along the way if you need it.
The Right Medicine Organizer
While it is important to research different medication organizers to see which one suits your specifications, we genuinely believe that Hero cannot be beat.
With 24/7 customer support available to you and a customizable application, Hero is unlike any other pill dispenser. It doesn't just organize your pills -- it offers a full medication management system to help you take charge of your own health.
The Bottom Line
Life is complicated as is. Why make it more hectic by not organizing your medication? Sign Up for Hero now with free shipping, free returns, and a free 30-day trial.
Sources:
https://www.fda.gov/drugs/drug-interactions-labeling/preventable-adverse-drug-reactions-focus-drug-interactions
Complex med schedule? We solved it.
Hero's smart dispenser reminds you to take your meds and dispenses the right dose, at the right time.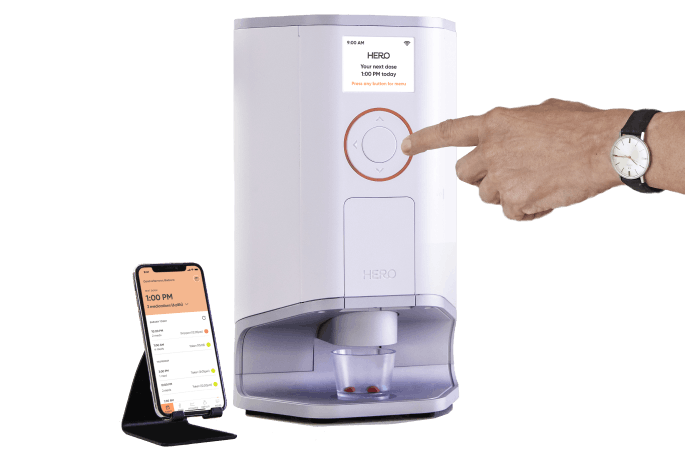 The contents of the above article are for informational and educational purposes only. The article is not intended to be a substitute for professional medical advice, diagnosis, or treatment. Always seek the advice of your physician or other qualified clinician with any questions you may have regarding a medical condition or its treatment and do not disregard professional medical advice or delay seeking it because of information published by us. Hero is indicated for medication dispensing for general use and not for patients with any specific disease or condition. Any reference to specific conditions are for informational purposes only and are not indications for use of the device.