Locking Pill Boxes To Keep Others (and Yourself) Safe
---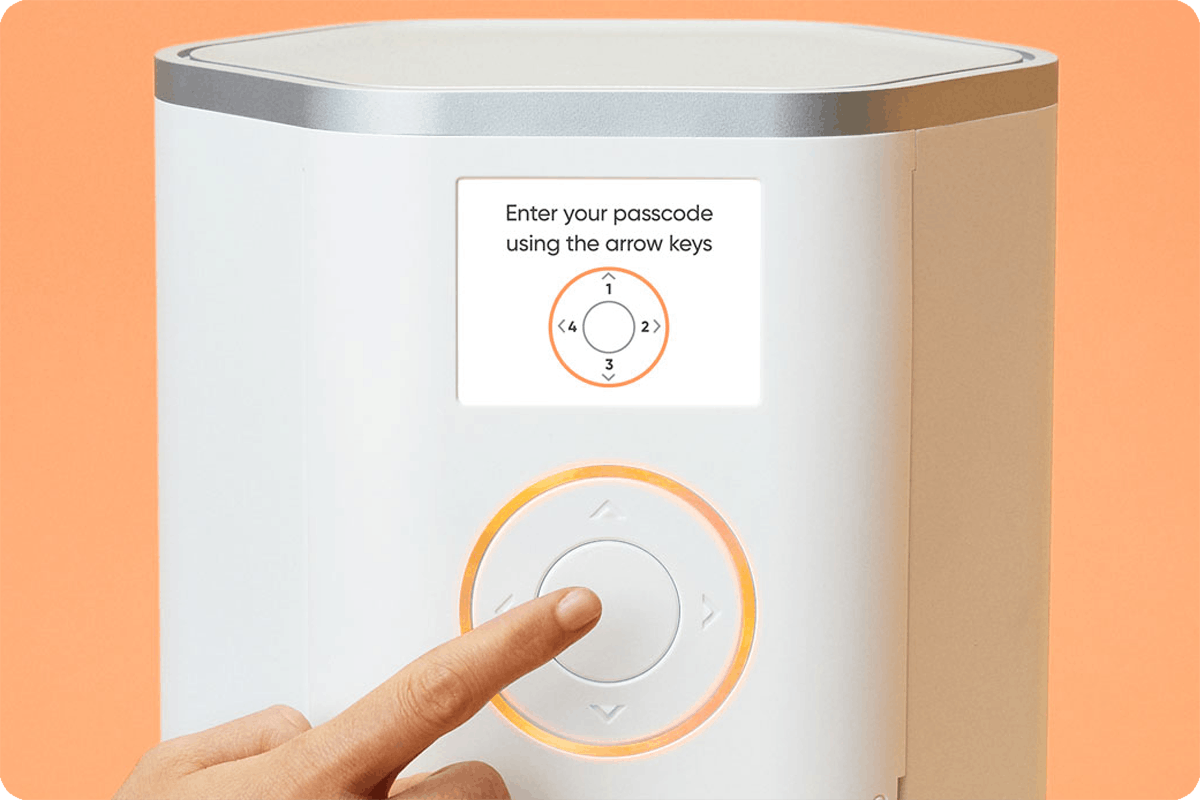 Avoid accidents and keep your medications safe and secure with these tips.
Each year, one in every 150 two-year-olds visits an emergency room for accidental ingestion of a medication.
And while children under five are the most common victims of adverse drug events, pets are not immune either. Nearly 50 percent of calls made to pet poison control hotlines are the result of pets ingesting human medications.
That's part of why keeping your medications under lock and key is essential in helping others stay safe. It's also why the creators of Hero have prioritized making the device childproof and secure, with the option of a four-digit passcode to unlock it prior to dispensing medication.
We take drug safety seriously—and if you have prescription medication in your home, you should, too.
In the wrong hands, medications can be toxic. Curious children and pets who don't understand these risks are two good reasons to lock up medicine—but there's one more.
Research shows the majority of those who abuse prescription pills such as opioids, sleeping pills, or antidepressants obtained them from a relative or friend for free. Considering drug overdose death rates in the United States have more than tripled since 1990, it's our responsibility to keep the medications prescribed to us inaccessible to others. For many, a good first step in doing so is a medication lockbox or secure medication management system such as Hero.
Best practices for keeping tabs on your meds
In addition to keeping medications in a lockbox, stay vigilant with these tips:
Keep a list.

Write down a list of your current medications, as well as instructions for use as provided by your doctor.

Make sure to have your list in an easy-to-remember place so you don't forget it during appointments or for quick reference.

Use a pill dispenser or another reminder system.

Secure pill dispensers or medication management devices, such as

Hero

, simplify and streamline the process of taking your medication.

Audit your supply regularly.

If you just got a refill and your medication supply is looking a bit low, then you know something is off. Stay mindful of how much medication you should have at any given time. Medication management systems like

Hero

simplify this process with automatic notifications when meds are low.
Medications are meant to make us healthy. Limiting their accessibility from kids, pets, and loved ones helps to keep them that way.
Learn more about Hero, medication safety, and related information on the Hero blog.
Complex med schedule? We solved it.
Hero's smart dispenser reminds you to take your meds and dispenses the right dose, at the right time.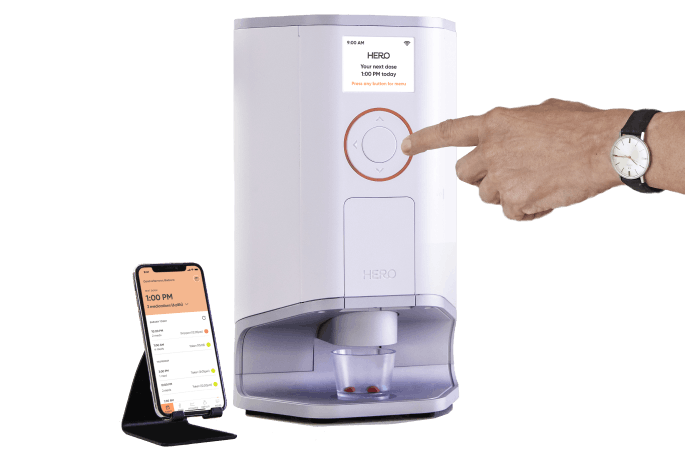 The contents of the above article are for informational and educational purposes only. The article is not intended to be a substitute for professional medical advice, diagnosis, or treatment. Always seek the advice of your physician or other qualified clinician with any questions you may have regarding a medical condition or its treatment and do not disregard professional medical advice or delay seeking it because of information published by us. Hero is indicated for medication dispensing for general use and not for patients with any specific disease or condition. Any reference to specific conditions are for informational purposes only and are not indications for use of the device.