Pill Packs: Tips For Medication Safety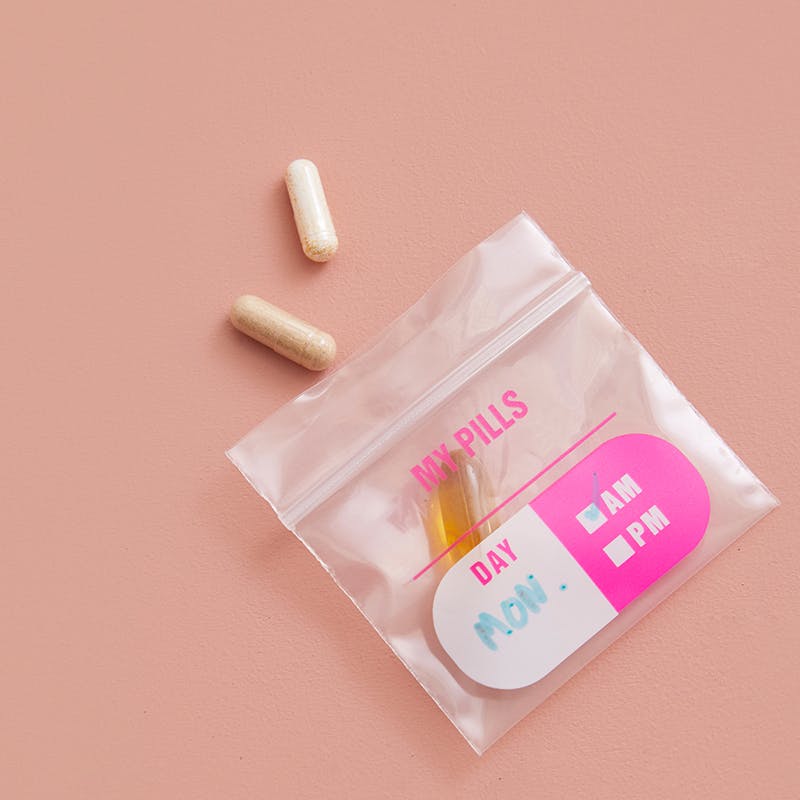 One of the biggest concerns with prescription medication is staying organized and taking your doses on time. While many medications are taken once a day and can be incorporated into your daily schedule, taking pills every day becomes extremely repetitive.
This repetition can unfortunately create some confusion. You remember opening that pill bottle and taking a dose, but was that tonight, or are you thinking of last night?
In an attempt to reduce confusion and help with medication adherence and safety, pill packs have continued to grow in popularity. Made popular with daily pills such as birth control, or prescription drugs taken at a certain time of day like steroid dose packs, these packs are pre-organized and pre-scheduled, allowing you to pop out one pill at a time, leaving the rest of the doses organized in place, labeled, and ready when you are.
Even with such a simple laid-out design, human error can still happen. Here are some tips that can help you stay safe while taking medication from a pill pack, along with some pointers on how Hero can help.
#1: Know Your Medications
The first step for being safe with your medication is becoming familiar with each medication you take. This includes knowing the name of each medication and what it's for, but more importantly, understanding how it reacts with your body.
The name of each medication is usually located on the outside of most pill packs. It will also typically come with a package insert that has information about the medication and the possible side effects associated with each medication. Both the box and the pack should also have an expiration date printed or stamped. Then, the pills will also usually be labeled as "Day 1 Dose 1," or have the days of the week on the pack. This simple, easy to read labeling can be extremely helpful for older individuals managing polypharmacy, reducing the chance that pills are taken at the wrong time and making sure that a daily dose isn't doubled up.
When using multiple medications, especially with polypharmacy, the risk of medication interactions becomes serious. It's important to check all medications to reduce, or at least be aware of, possible interactions.
The Hero app provides a more automatic solution for keeping track of drug information by cross referencing all of your medications to assess any risks -- just another part of medication management that Hero takes care of for you.
#2: Store Your Medications
Pill pack packaging is normally fairly flat, allowing pill packs to be easily slipped into a drawer, medicine cabinet, or in your bag to take with you. Keeping all of your medication in one set location allows you to keep track of your medication, and reduce the risk of it becoming misplaced.
Medication safety within your home is also important to consider, especially when children, pets, and family members are part of or around your household. While pill packs do make the pills a little harder to access for those who shouldn't be getting to them, they are really only being produced for non-narcotic medications -- this means that many of your other medications still come in the classic orange prescription bottle from the pharmacy, and you may be tempted to sort them into a pill organizer. So how do you find safe storage with easy accessibility?
Electronic pill dispensers are the best option for keeping your other medications organized and safely stored away, while being easily accessible at the touch of a button.
With the Hero pill dispenser, pills are organized, stored, dispensed, and so much more. With the capability of storing up to 90 days' worth of 10 different medications, paired with the ability to schedule each dose via the Hero app, the Hero dispenser can automatically prepare and dispense each medication at the right time for every dose you need. Hero will also serve as your reminder system by notifying you with a pleasant chime and blinking light on the dispenser, as well as the option to set call, message, and app reminders to go to your phone so you can live your life without worrying whether or not the dispenser is in earshot.
#3: Schedule and Record Your Doses
Keeping track of your prescription schedule is important, as each dose is timed to be taken based on your body's interaction with the active ingredients. If a medication is metabolized in your body within 9 hours, for example, you'll usually take your next dose every 6-8 hours or so.
Just as important as knowing when to take your medication is keeping a record of medications taken -- if you get prescribed something new to help ease symptoms but you aren't taking the doses properly, you may have trouble telling your doctor whether the meds worked at your next appointment.
Need a place to schedule and track your medication? The Hero app automatically generates adherence records as medication is dispensed from the Hero dispenser, removing the need to manually keep track yourself. These records are accessible from anywhere, making them a great option for loved ones and caregivers alike, especially when it comes to sharing data with healthcare providers.
Don't Forget To Plan For Trips!
Going out of town while on medication can be a little tricky. It becomes simple to forget your medication when you are outside of your home and in an unfamiliar place, especially with the excitement of packing for something like a spontaneous overnight vacation.
When you are creating your packing list, it's important to double check that you have your medication packed. In most cases, you won't be able to replace prescription medications if they are forgotten or misplaced.
One of the benefits of a pill pack is its portability, as its relatively small packaging allows your medication to be packed away in a small area, and if you're traveling by air, easy to get through TSA without extra steps, if any. Still, it's important to take extra caution while traveling, since schedules are often altered and your mind is often focused on your surroundings more than your medication.
Hero can help ensure your meds are still taken with Vacation Mode. After dispensing your pills ahead of time to take with you, the Hero app still sets reminders so that you don't forget your next dose in the midst of having a good time.
#4: Share Your Medication Information
Caregivers and healthcare providers play a massive role in the lives of their patients. From caregivers responsible for loved ones at home to healthcare professionals helping to improve quality of life, these individuals take on the responsibility of caring for someone else's wellbeing.
To best assist your caregiver and your healthcare provider when you don't feel well, it's important to share as much information with them as you can about your symptoms, how well prescription or OTC medications may be helping with those symptoms, and what medications you're already taking so they can properly assess what other options are available to help you.
With the Hero app, medication information can always be shared with your healthcare provider and caregivers by displaying your detailed medication schedule and personalized adherence reports, so everyone is always in the loop.
The pill pack verdict? Not bad, and for your other pills, Hero's got you covered.
Pill packs have made proper dosing just a little easier, allowing you to grab one pill at a time, see which doses you have or haven't taken, and see how much medication you have left before a refill is needed.
But with only a small percentage of meds offered in this blister pack setup, Hero's automatic dispenser and app can help you and your caregiver manage all of your meds without a sweat. With simple setup, ease of use, and accessible data, Hero will give you and your loved ones peace of mind that everything is taken care of.
Sources
https://www.martinhealth.org/medication-safety-tips
https://www.verywellhealth.com/pillboxes-and-drug-safety-2224150
https://dailycaring.com/medication-management-for-seniors-10-safety-tips/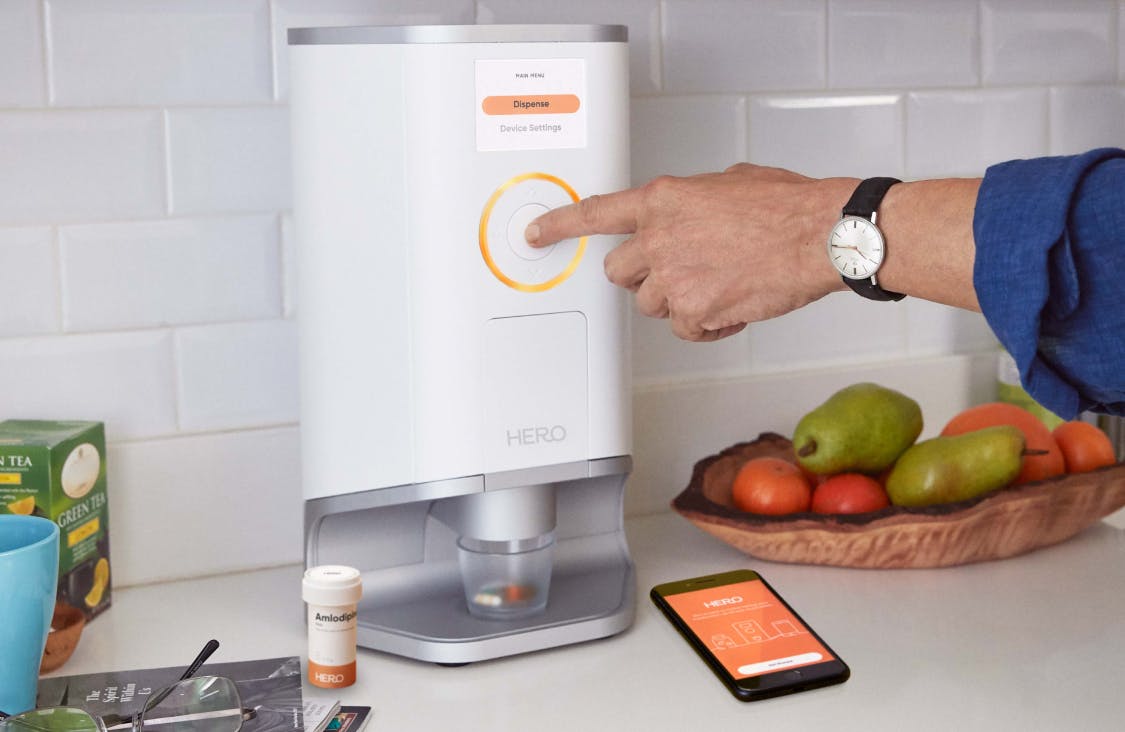 Take the hassle out of taking meds today!
From sorting your meds at the push of a button to delivering refills to you, Hero makes meds one less thing to worry about.
+
$

99.99
one-time initiation fee
90-day risk-free trial, money-back guaranteed
* When choosing 24-month plan
The contents of the above article are for informational and educational purposes only. The article is not intended to be a substitute for professional medical advice, diagnosis, or treatment. Always seek the advice of your physician or other qualified clinician with any questions you may have regarding a medical condition or its treatment and do not disregard professional medical advice or delay seeking it because of information published by us.