How to travel worry-free with meds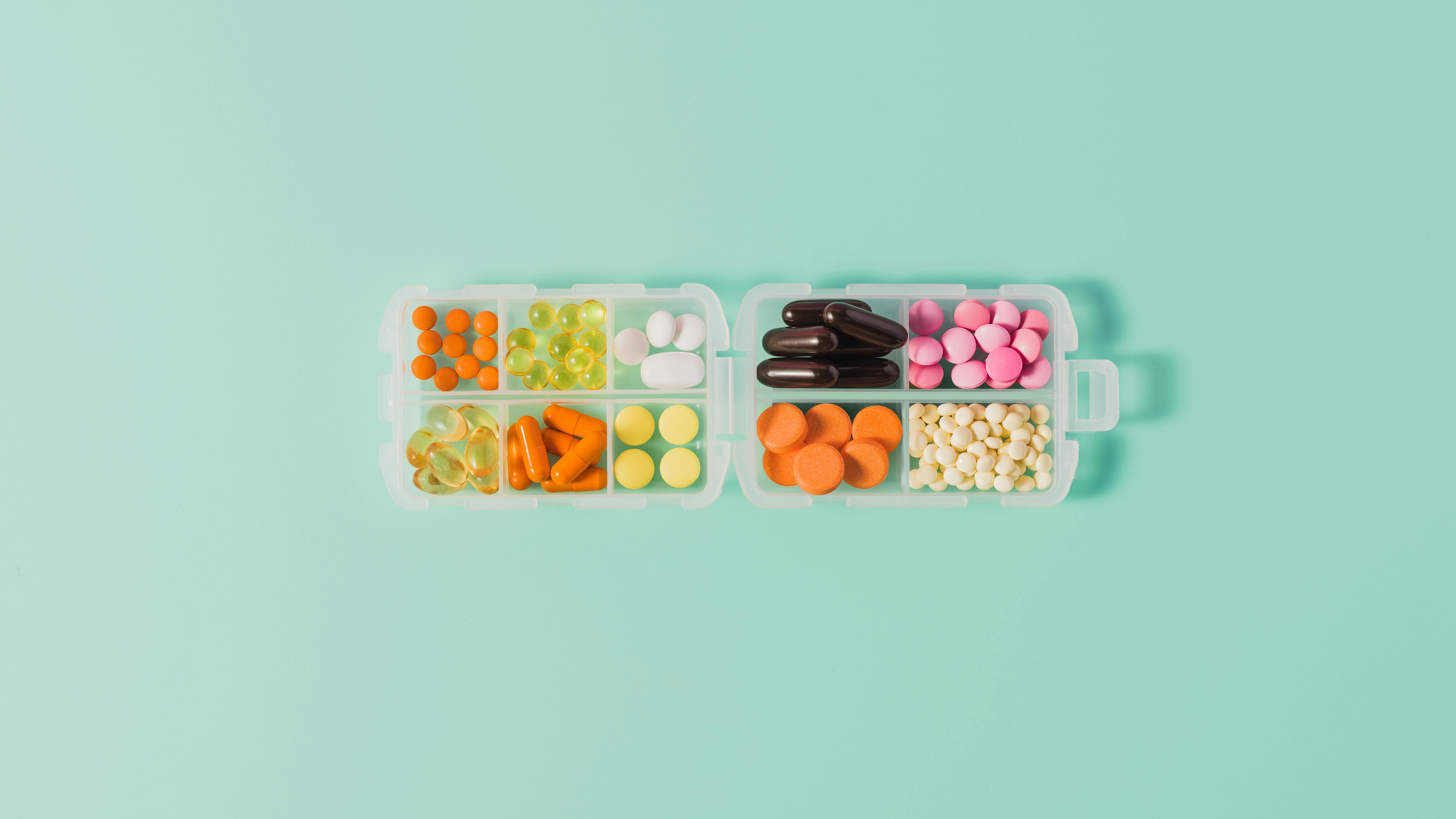 The weather is warming up, the sun is shining, and you find yourself daydreaming about travel. While you're excited to plan your summer getaway, you're bothered by one nagging issue: how do you manage your meds while traveling? 
From understanding TSA medication regulations to managing your prescription refills, traveling with meds may seem daunting. Here's how you can cast your fears aside and prep for a stress-free vacation without letting your meds spoil the fun. 
Your pre-travel med checklist
When it comes to your medication, a little preparation can make for much smoother travel. Here are three things to consider before you embark on your vacation:
Schedule a pre-travel consultation with your doctor:

Some medications can

cause

different side effects in different climates, so you may want to talk with your doctor before your trip. If you're going to a beach destination, for instance, know that

some drugs make your skin more sensitive

to sunlight, so you may need to pack extra sunscreen and be mindful of your sun exposure. Travel related illnesses could also affect your medication; as

Dr. Warren Licht

, MD, of Lenox Health Greenwich Village notes, "If you take a blood pressure medication and you have an acute bout of travelers' diarrhea, for example, you may not want to continue taking the medicine." 

Stock up on refills and save yourself the stress:

Not refilling prescriptions is a common

medication mistake

. When it comes to planning your summer vacation, strategically refilling your medication before you leave could potentially save a lot of headaches and stress, especially if you're unable to find or refill your prescription at your vacation destination. Be sure to pack enough meds and consider getting extra refills, even if doing so may require you to pay out of pocket. You never know if a travel delay, accident, or the simple desire to extend your vacation a few days could keep you away from home longer. 

Gather all your medication information:

This includes your medication's side effects, expiration dates, sensitivities to temperature, and even your dosage. All these details are incredibly important; for example, accidentally taking

expired medications

can reduce their effectiveness, which can lead to antibiotic resistance and serious illness.
The Hero app makes finding all this information easy. Instead of writing all your med details down and fumbling to find them later, our app stores them all in one convenient place and allows you to pull them up at a moment's notice. 
Flying with meds
Traveling by air can make your medication prep slightly more complicated. Here are a few tips to keep in mind when flying with meds: 
Check the TSA rules for medication: The TSA requirements for packing meds are generally lenient, but there are still a few things you should be aware of: 
Meds will be screened either via x-ray or a visual scan by a TSA officer. You can bring gel packs, freezer packs, or ice packs to keep your medication cold, but be sure to declare these during the screening process. 

While you can store your prescription medication where you'd like, storing your pills in their original containers and keeping a doctor's note on-hand can help streamline the customs process in certain countries. 

If you've traveled by air before, you know that the TSA limits the amount of liquids you can bring aboard. However, you are allowed to bring larger amounts of necessary liquid medication. See the

TSA guidelines

for full details. 
Pack your meds wisely: Medication can be kept in your checked baggage or carry-on, but it's typically best to store them in your carry-on in case your bags are lost, stolen, or you encounter flight delays. You may also want to ask your doctor to write you another prescription as a backup plan in case you lose your meds or run out during your trip. 
Mind your timezones: If you have a strict medication schedule, you may need to take your pills earlier or later in the day, depending on the time difference. It's the interval between doses that counts, but there may be some leeway in how rigidly you must stick to your timetable. Talk with your healthcare provider to get personal advice suited to your unique medication regimen.
Be aware of international laws: In some countries, commonly prescribed and over-the-counter U.S. medications are illegal. For example, Japan forbids Adderall, CBD oil, and many allergy medications and decongestants, even with a valid U.S. prescription. Packing any of these in your bags could get you arrested. Drugs considered illegal will vary from country to country, so it's recommended that you contact the U.S. embassy or consulate at your destination to find out if your meds are allowed. 
Stick to

your

schedule
Keeping a consistent medication schedule is important to treat your condition and maintain your overall health. Luckily, there are several options that can help you stay on track while traveling. 
Some pharmacies offer convenient multi-dose packages, which separate your pills into packets according to the day and time you need to take them. You can also achieve the same effect with a pill organizer; in either case, you will still need a way to remind yourself when it's time for a dose. 
Hero, the leading end-to-end medication management service, can provide timely reminders and track your adherence with its Going On Vacation mode. Before you leave for your trip, simply set your vacation dates into the Hero app, and the connected smart dispenser –– an award-winning device that holds up to a 90-day supply of 10 different meds –– will automatically dispense the exact number and types of pills you will need for the duration of your trip. Once you're on vacation, the Hero app will send you reminders when it's time for a dose, just like it does when you're at home. And when you return from your trip, the Hero smart device will automatically begin to work the way it did before you left, conveniently dispensing your medications at the times you need to take them — no reprogramming needed. 
Recharge without worries
Your vacation is a time to relax, let go, and immerse yourself in new experiences, places, and cultures. Whether you're hitting the beach, lounging poolside at a 5-star resort, or gearing up for a classic American road trip, there's no reason to let medication management distract you from your travel bliss. If you follow the suggestions above and prepare properly, you can travel stress-free and enjoy every moment of your summer vacation.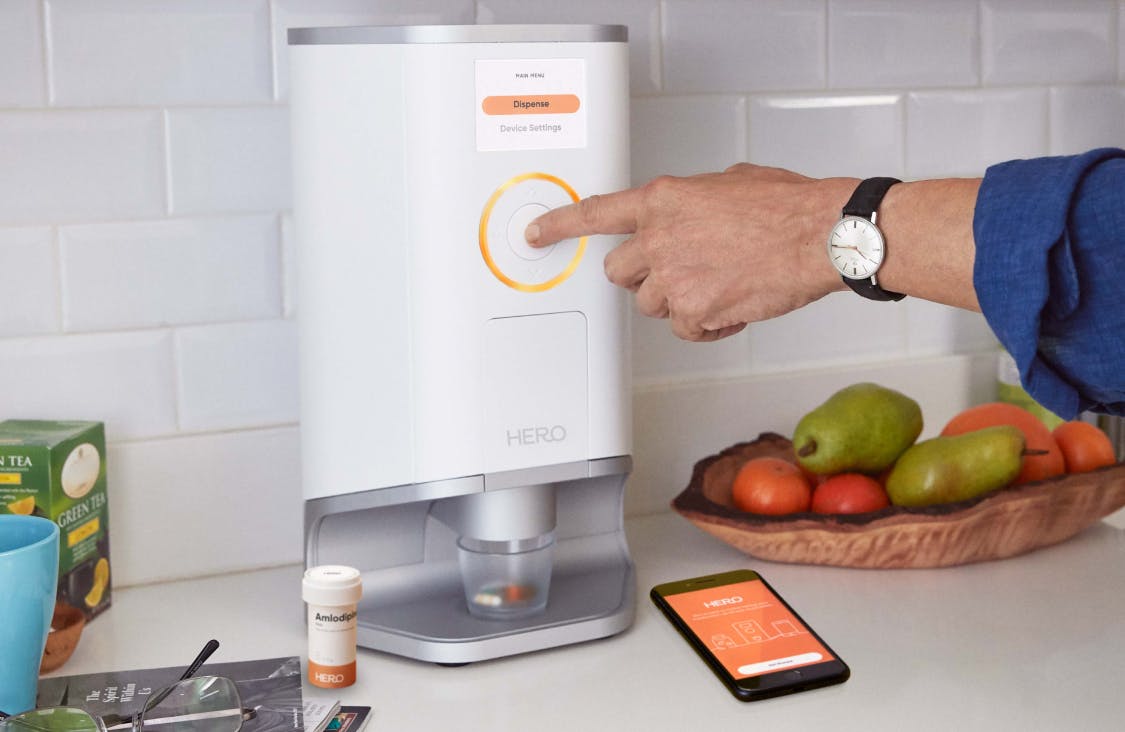 Take the hassle out of taking meds today!
From sorting your meds at the push of a button to delivering refills to you, Hero makes meds one less thing to worry about.
+
$

99.99
one-time initiation fee
90-day risk-free trial, money-back guaranteed
* When choosing 24-month plan
The contents of the above article are for informational and educational purposes only. The article is not intended to be a substitute for professional medical advice, diagnosis, or treatment. Always seek the advice of your physician or other qualified clinician with any questions you may have regarding a medical condition or its treatment and do not disregard professional medical advice or delay seeking it because of information published by us.