11 Resources for Living Independently as a Senior
---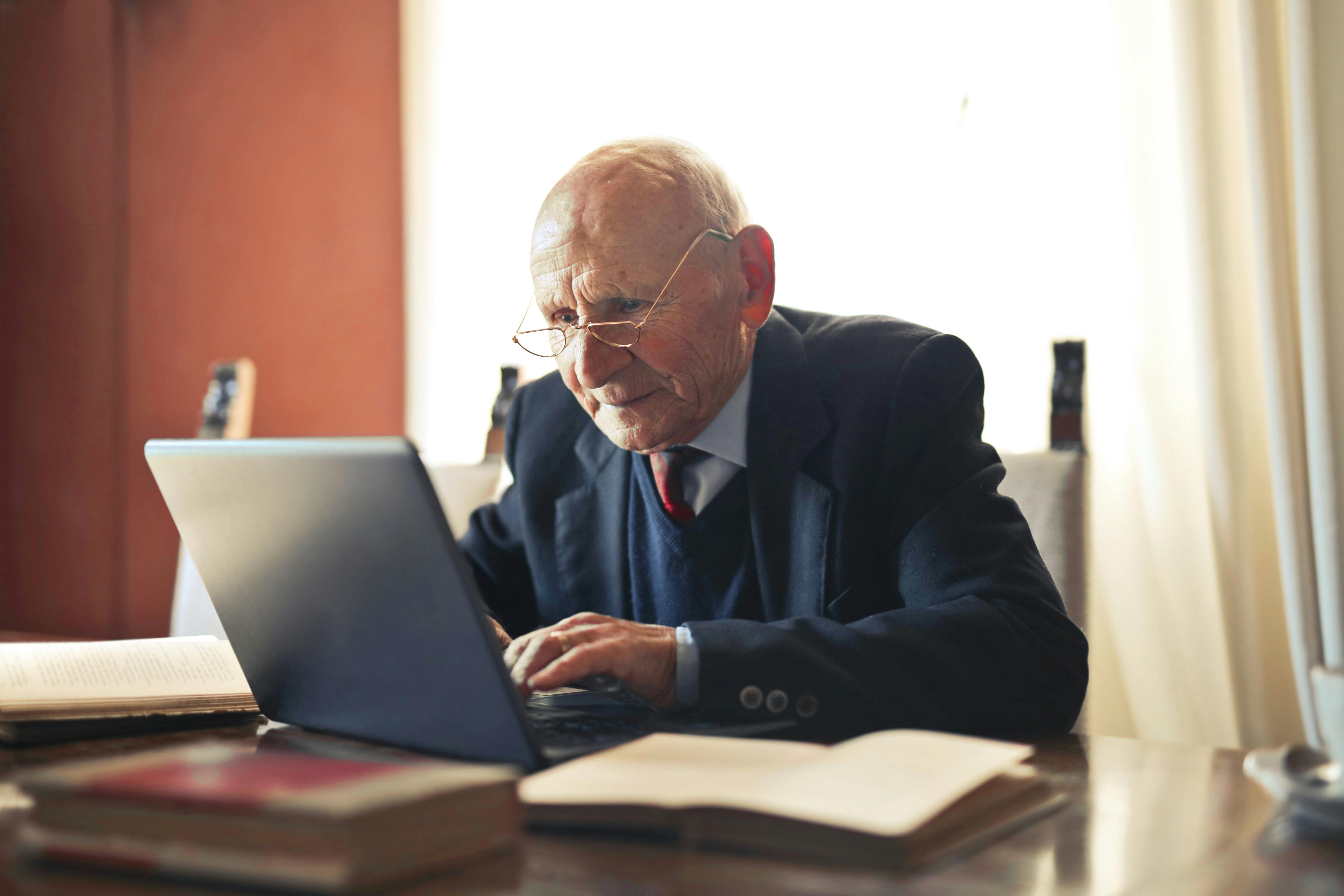 Now more than ever, seniors and older adults are choosing to live independently versus in a nursing home or care facility. With the right resources, this can be a rewarding reality.
Here are 10 resources that seniors and their family members can leverage to make sure that they are set up to safely and successfully to maintain their independence and well-being.
Where To Get Started
There are many bases to cover that will ensure independent living for seniors who do not want or need assisted living facilities. From financial aid support groups to personal care service providers, there are local area agencies as well as nationwide resource centers to support and cover seniors for all facets of their lives. Some may even be government care programs, or just signing up for the right health insurance that coincides with your body's changing needs.
Here is a short list of general information to go over when optimizing your independent living. It is important to be thorough because any of these points can make an impact on your life and your aging journey.
Ask yourself or your loved one these questions to help determine what kind of help is needed:
Medication Management: Do I always take my medication at the right dose, on time, every day? Do I need help sorting, organizing, and keeping track of my pills?

Personal Care: Am I able to go through my everyday activities by myself? Can I get up, get dressed, make a good meal, and perform other daily tasks without help?

Household chores: Do I have the resources and equipment to do my chores alone?

Home repairs: Am I able to make minor repairs around my home as needed, or do I have the resources to have those repairs completed for me?

Meals: Do I have the ability and resources to eat three healthy meals a day?

Money management: Did I save up enough for retirement? Am I confident in where I'm spending my money and why?

Healthcare: Do I have insurance coverage for when I need medical, dental, vision, and other types of coverage?

Transportation: Do I have the means to be able to get where I need to go?
This is just a starting point. From here, you can begin compiling resources to reach out to and they can assist you further. There are also organizations out there that do the legwork to compile resources and provide referrals to make these resources easier to find.
Here is a list of 11 companies and organizations that aim to help aging adults successfully live independently.
1) Hero Medication Manager
Medication management is a crucial part of life for many seniors. Without a family caregiver or care services, remembering to take medication on schedule can be what keeps you from independence.
Thankfully, Hero has invented a connected medication management service, all packaged into a pill dispenser, mobile app, and 24/7 member support.
Hero's pill organizer auto-sorts and auto-dispenses up to 10 different types of medications according to your medication schedule. The app allows you and a caregiver or loved one to make sure you are safely adhering to your medication.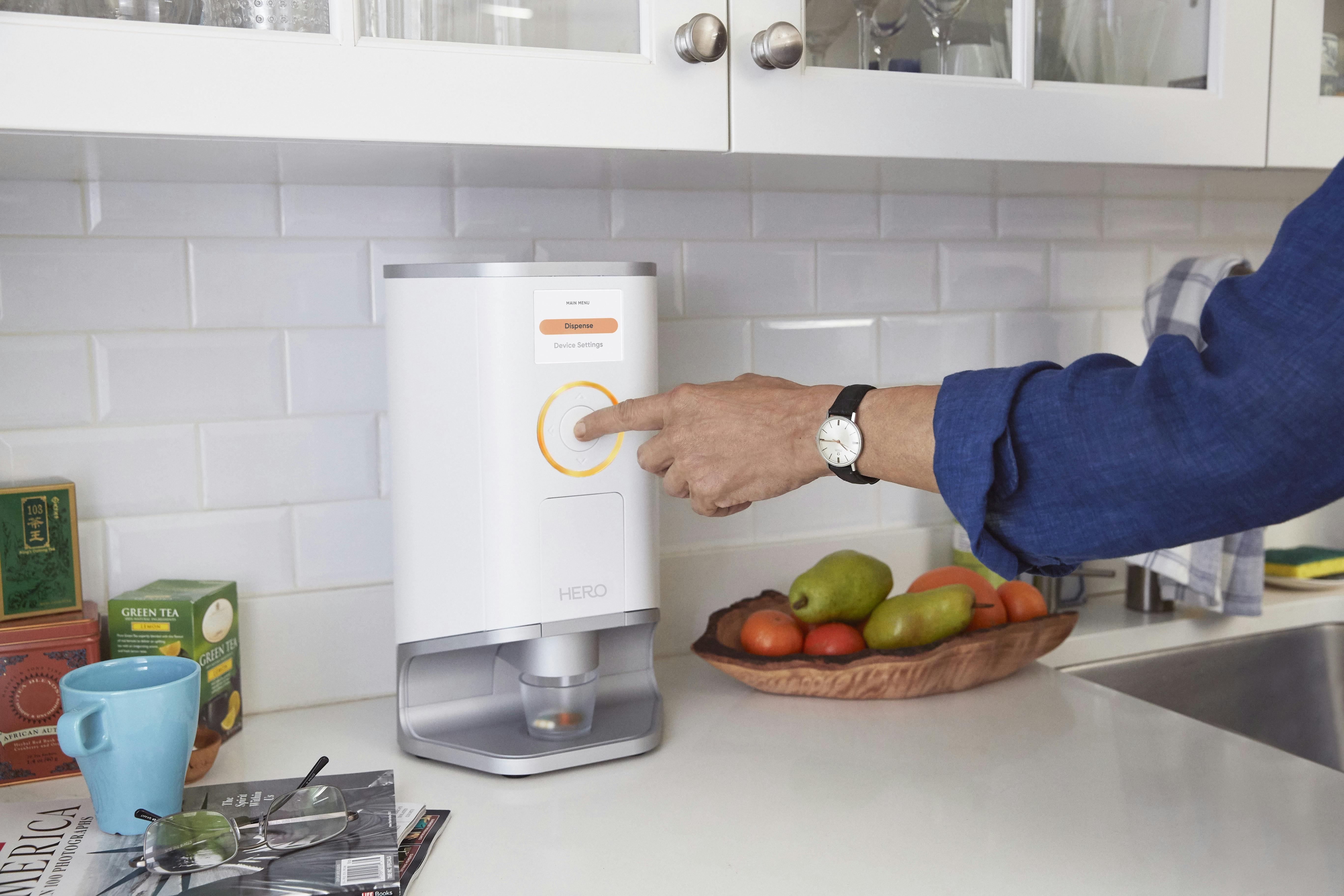 2) National Council on Aging
The NCOA aims to improve quality of life for older Americans. They focus on healthy living concerning physical and mental health, and being proactive versus reactive. They also offer financial security by offering money management, retirement planning and job training services. Their platform does not just benefit older adults — they offer resources for caregivers, professionals and aging policy advocates.
3) AARP
The AARP's mission is to improve the quality of life for people 50 and older. Operating as a non-profit organization, their site offers information and educational posts geared towards all aspects of senior living. From healthy habits to news updates, AARP is an extremely helpful resource. To take advantage of their benefits, you need to become a member of their program.
In addition, they also operate the AARP Foundation, which is their charity. They raise funds to offer assistance to low-income senior individuals. Essentials such as food, housing, income and activities are just a few of the things their foundation and volunteers help with. If you need legal assistance, you might qualify.
4) Programs of All-Inclusive Care for the Elderly (PACE)
PACE is an all-inclusive program that offers services for aging adults 55 or older. They offer assistance for both assisted and independent living. If you are eligible, they cover all medical expenses under the program — any services you receive outside their program is, of course, covered by you. Enrollment is easy and opens at the start of every month.
Make sure to do a bit of research, as PACE operates by different names in certain states. For example, it is called LIFE, or Living Independence for the Elderly, in Pennsylvania.
5) Eldercare Locator
Located in the U.S., Eldercare Locator is an excellent resource and a free national service. A part of the U.S. Administration on Aging, this service helps locate local resources for elderly care in a variety of areas. From housing to insurance and transportation, you can rest assured that you can live your life connected, taking care of daily errands.
They also offer assistance with in-home care, which includes basic chores and repairs on top of medical and personal care.
6) Area Agencies on Aging
With over 620 locations, Area Agencies on Aging support a geographical network that can span multiple counties. They offer services for seniors that are 60 and older. Like these other great programs, they offer resources for the following:
Meal programs

Caregivers

Insurance counseling

Medicaid/Medicare application assistance

Transportation

And many more benefits!
7) National Institute on Aging (NIA)
Not to be confused with the National Council on Aging (NCOA), the NIA is an institute under the National Institutes of Health, operating as a federal agency. They conduct research and have a scientific approach towards aging and extending life expectancy. Their website is a trove of educational resources to learn more about aging topics, such as Alzheimer's, proper nutrition, beneficial exercise, and more.
If you want to be better prepared for your journey into your golden years, this is a great resource to leverage to understand your aging journey.
8) Meals on Wheels
Meals on Wheels is a nationally-renowned meal program that delivers sustenance to those in need. They operate virtually in every community, and their services are catered to those specific food needs. Currently, they have 5,000 independently-run programs that all focus on providing nutritional balanced meals to seniors.
If you are in need of meal assistance, Meals on Wheels specializes in provided services for independently living aging adults. This resource can really lighten your daily load.
9) Health Finder
Health Finder is a service that helps compile a ton of resources, making it easier for you to find the assistance you need. It operates under the U.S. Department of Health and Human Services. Their educational articles are easy to read and understand. They cover a variety of topics, including mental health, doctor visits, proper screening protocols, and health conditions. Each topic has multiple articles that are specific and in-depth to guide you to the info you need.
10) Guide to Long-Term Care for Veterans
To be eligible for these programs, you must be a senior veteran and enrolled in the VA healthcare system. They focus on resources for long-term care and housing. Many veterans require rehabilitation services and disability services under the VA. These include mental health care and physical therapy.
For aging veterans that need financial assistance, this department also offers financial benefits and planning for long-term care. Long-term care refers to help with daily tasks and overall support to sustain independent living or care for illness.
11) National Directory of Home Modification and Repair
The benefit of living independently is getting to enjoy your own home. Unfortunately, every now then, renovations and repairs are necessary. Home modifications to move around more easily or adding accessibility features are sometimes part of the process, and this resource connects you to a network of qualified professionals to assist you.
The National Directory of Home Modification and Repair is constantly updated, but like any other service, it is up to you to be careful and do proper research to hire a quality local provider. You can find local professionals in hundreds of locations across the country. Make sure to get recommendations from neighbors and friends and to use this site as a supplemental resource when making your decision.
Key Takeaways
Finding resources to help with independent living can be overwhelming for both seniors and their caregiving families. Thankfully, this list, as well as many other resources, can help navigate this next journey so you can carry on doing your daily activities.
When it comes to insurance, home repair or groceries, leverage these organizations to benefit you and assist you to get the independence you want as you age. They will help you stay happy, safe and healthy as an independent senior.
Sources
https://aginginplace.org/10-resources-for-living-independently-as-a-senior/
https://www.loc.gov/nls/resources/general-resources-on-disabilities/resources-senior-citizens-families/
https://eldercare.acl.gov/public/resources/topic/Home_Repair.aspx
https://health.gov/myhealthfinder
Complex med schedule? We solved it.
Hero's smart dispenser reminds you to take your meds and dispenses the right dose, at the right time.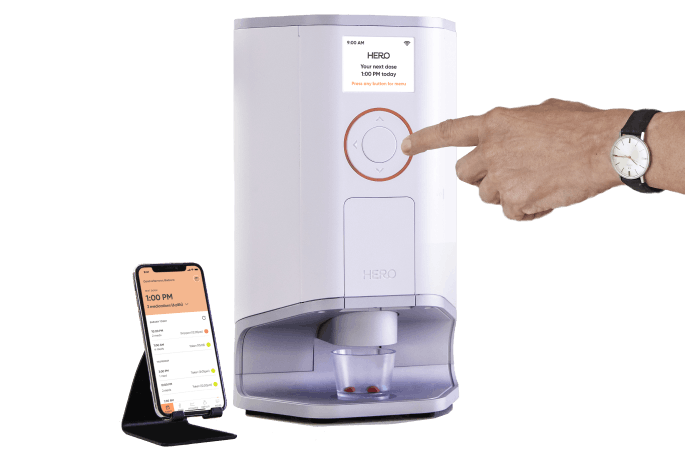 The contents of the above article are for informational and educational purposes only. The article is not intended to be a substitute for professional medical advice, diagnosis, or treatment. Always seek the advice of your physician or other qualified clinician with any questions you may have regarding a medical condition or its treatment and do not disregard professional medical advice or delay seeking it because of information published by us. Hero is indicated for medication dispensing for general use and not for patients with any specific disease or condition. Any reference to specific conditions are for informational purposes only and are not indications for use of the device.