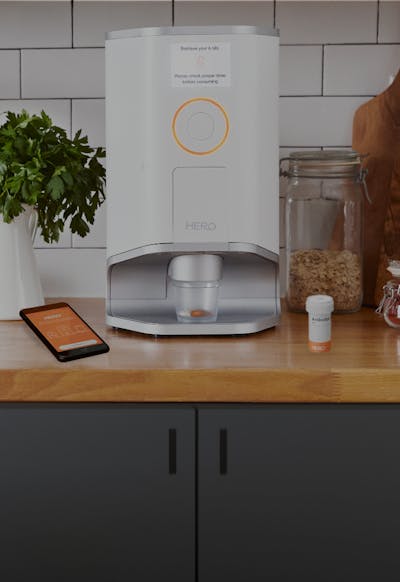 Your pill organizer, reinvented
Pill organizers are a simple way to sort your pills to help you take the right doses at the right time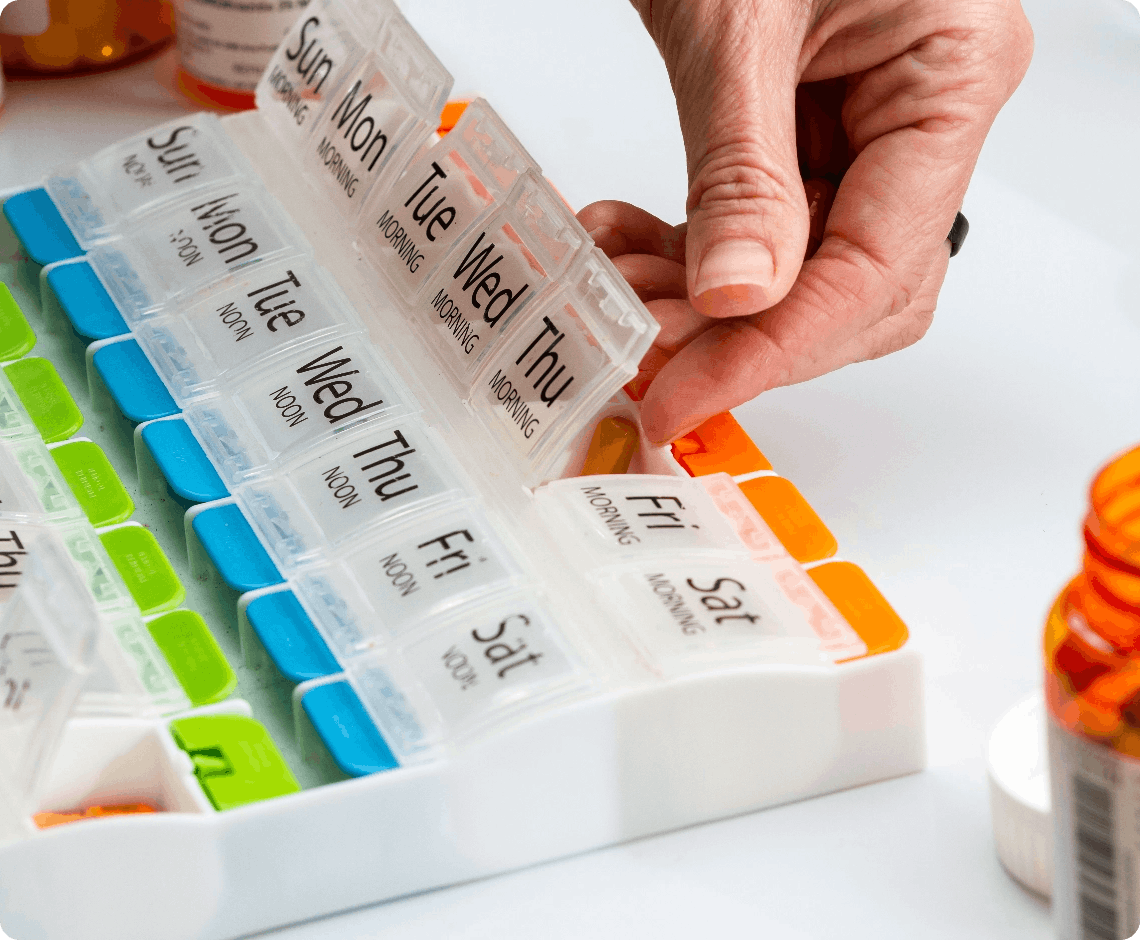 Most pill organizers resemble your typical weekly pill box, but some also come with alarm clocks, locking compartments, and more.
Did you know there's an even better way to organize your meds?
Unfortunately, pill organizers have a few important problems:
If you take multiple medications, or if your regimen changes frequently, sorting and refilling your pill organizer can be time-consuming.

They're difficult to use with physical impairments

No one should have to fumble around with small pills — especially if you have a physical illness or disability.

Pill organizers struggle to hold multiple medications

If you take pills multiple times per day but store all your daily meds in one compartment, you might have to dump out the pill organizer each time for a dose. And if your pills look alike, it can be even harder to find what you need!

You still have to remember to take your meds

Your meds may be sorted, but if your pill organizer doesn't have alerts or reminders, how will you remember to take them? And how can you know if you've missed a dose?
Meet Hero: the new way to organize your meds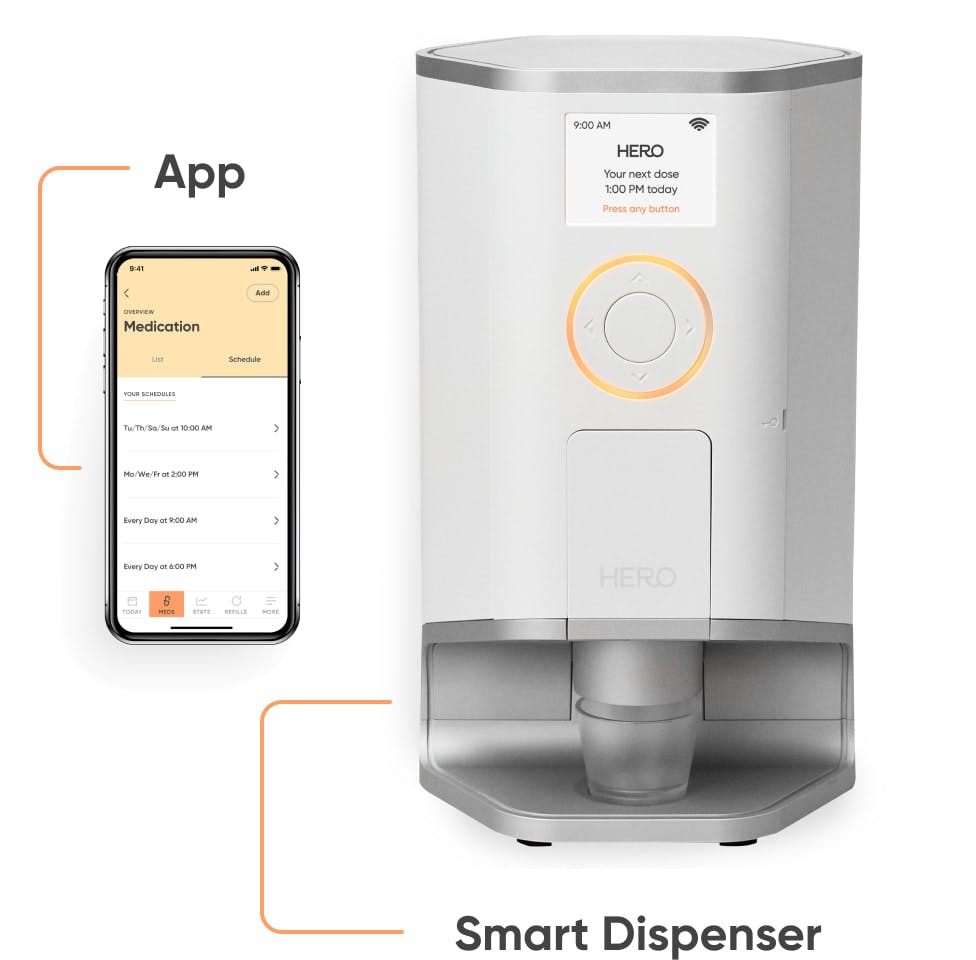 Hero is the first end-to-end medication management service that stores, sorts, dispenses, refills, and tracks your meds at the push of a button.
Hero helps you ditch the pill organizer and say goodbye to:
Confusing Look-Alike Pills
Try Hero 90 for days, risk-free
A Hero subscription includes:
An award-winning smart dispenser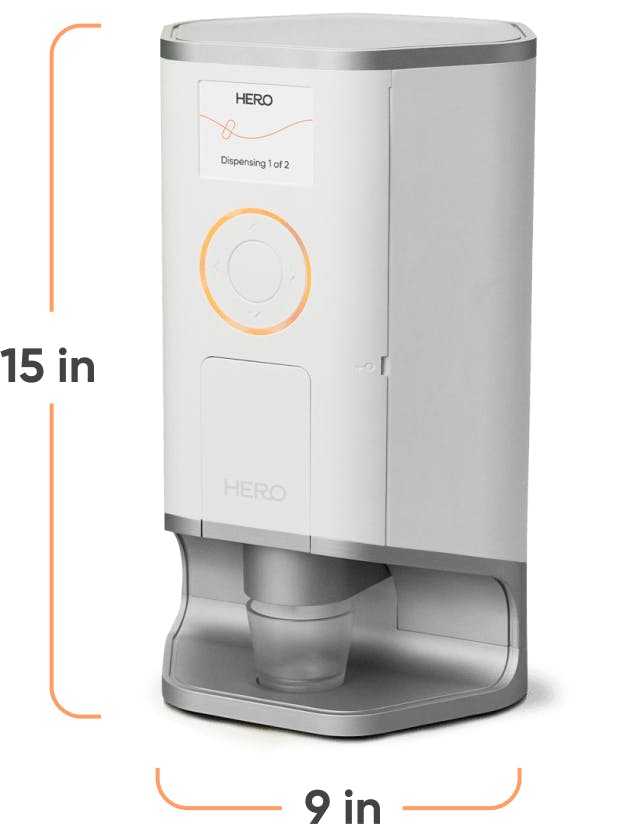 Unlike your typical pill organizer, our smart dispenser's blinking light and friendly chime will alert you when it's pill time. Press one button to auto-sort and dispense your meds according to schedule!
Holds up to a 90-day supply of 10 different pills

Supports any pill shape or size

Fits on a standard kitchen counter
A medication management app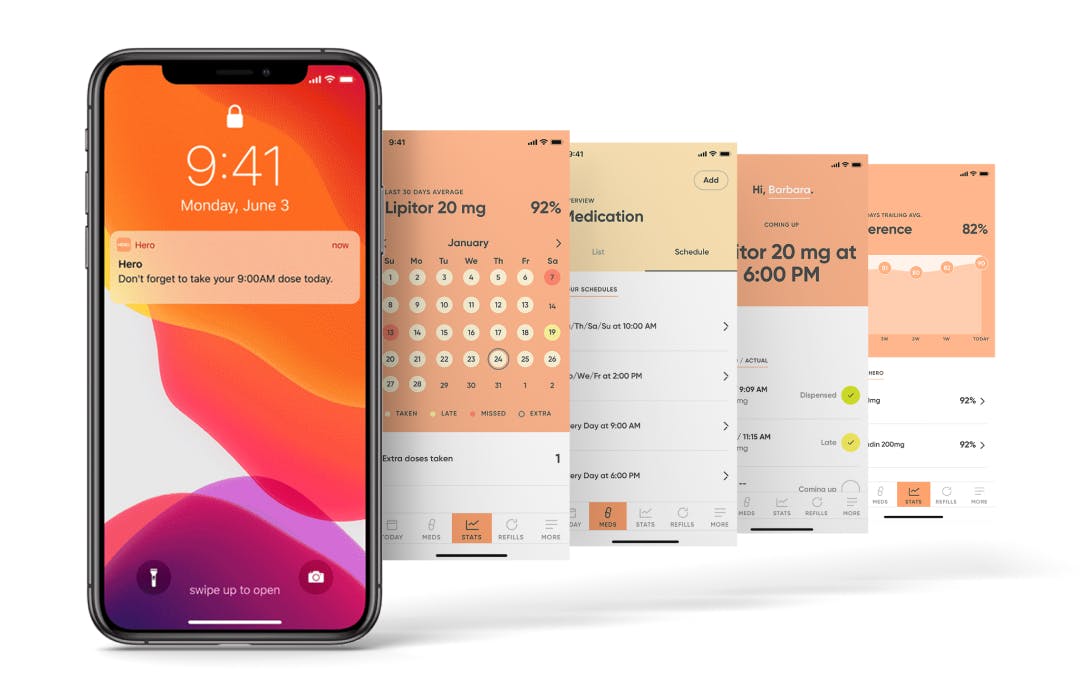 Add your meds to the Hero app and get pill-time reminders, missed dose notifications, and alerts when it's time for a refill.
Caregivers can use the app to monitor their loved one remotely with safety settings, med schedule management, and more

HIPAA-compliant security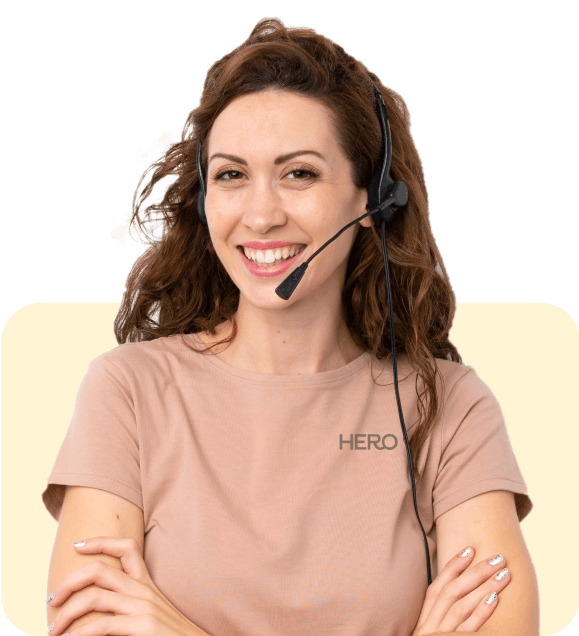 Hero is quite different from your typical pill organizer, but don't worry: we're here to answer any questions you may have via phone, email, or !
Hear why our members switched from a pill organizer to Hero:
"My mother is on a lot of meds…not even the compartmental pill organizers worked because she would confuse the days of the week. Getting [Hero] has been so much better than I was even hoping for. I had no trouble loading it and setting it up for her and any changes are easy with the app on my phone. I am able to see on the app if she's taken the meds or missed her dose…it's been a game changer and a huge help for me as a caregiver."
Hero caregiver from Avondale States,
Georgia
Verified member
"I am young but have a cardiac condition that requires me to take multiple meds. I had so many days that I couldn't remember if I took them; I tried multiple apps, pill organizers, etc and nothing worked. Being an RN, business owner and mother; I need something that would help me without adding additional steps. Hero was it…It's worth the monthly fee - I assure you. It's worth your peace of mind and health."
Hero member from Placerville,
California
Verified member
"I love how easy it is now to take my medication. I don't have to sit forever counting pills and putting them in the right box of my old pill organizer. I love the notifications on my phone when it's time to take my medication. Hero is awesome!!!!"
Hero member from Brandenville,
Pennsylvania
Verified member
Start your 90-day risk-free trial today!
+$99.99 one-time initiation fee
A Hero subscription is protected with a 90-day money-back guarantee.
Not ready to try Hero?
Join our mailing list to receive updates on our latest offers and promotions.