10 best gift ideas for seniors
---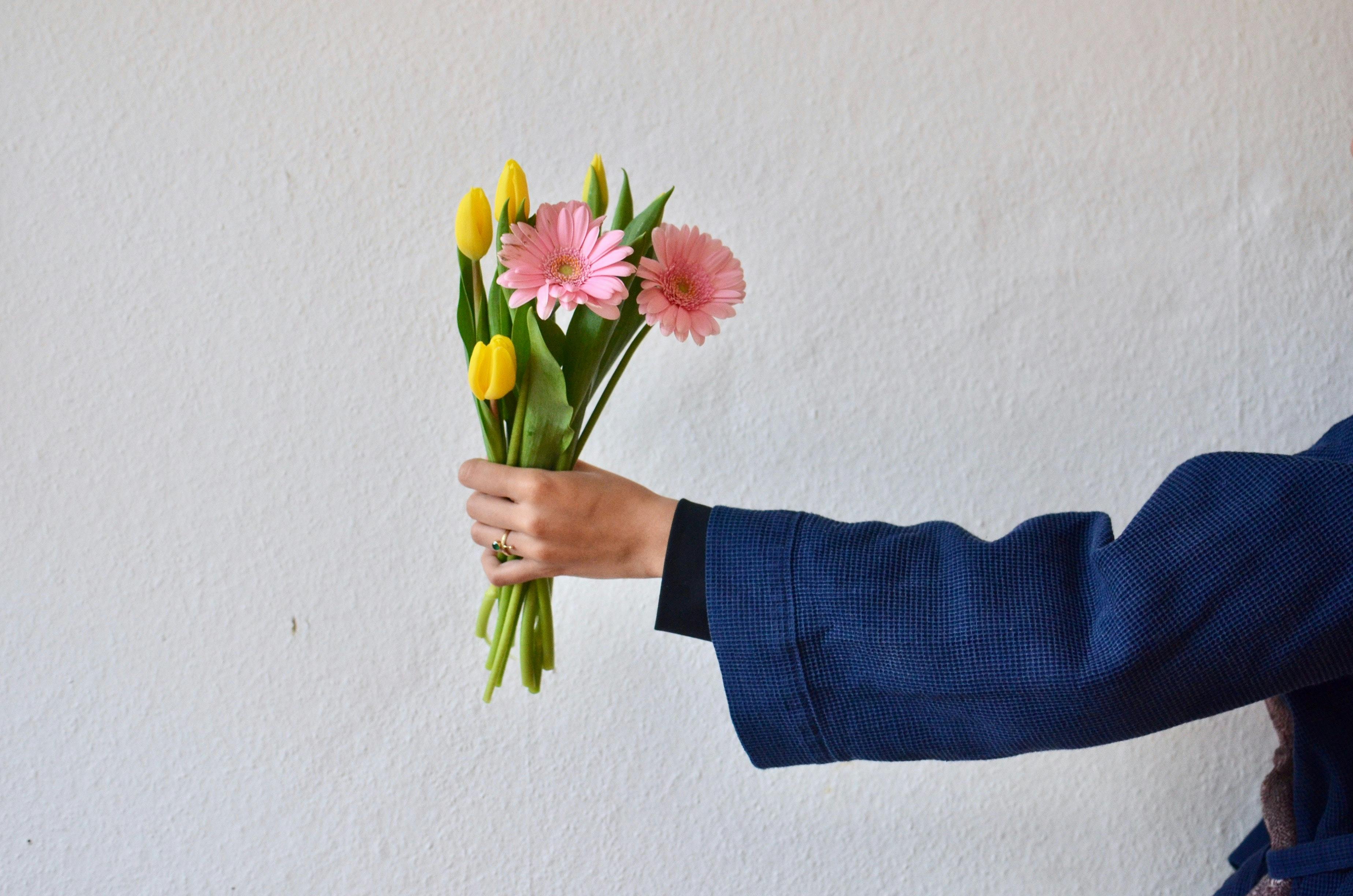 Shopping for the perfect gift for loved ones and family members can be a challenging ordeal. When it comes to your older relatives or elderly parents, it can be even harder. What do you get for someone who already has everything they need? No one wants décor clutter or devices they will never use. Should you go with a thoughtful gift, a useful gift? Maybe go the personalized route?
The real goal is to get something that could either make them happy or help them out during their day to day tasks. Gifts that improve your senior's quality of life are sure to be a hit! The ideas below are some of your best bets.
Hero medication manager
There are many responsibilities to keep track of as you get older. For seniors, medication management is crucial for their extended well-being, but can sometimes slip through the cracks.
Hero automatically stores, sorts, and dispenses up to 10 different medications, as well as sends medication reminders when it's time for a dose, and keeps records of medication adherence for patients, caregivers, and providers to review.
Hero truly epitomizes the ideal practical gift to make the daily life of a senior citizen a whole lot easier. So ditch that outdated alarm clock and weekly pill organizer combo and step your older loved one into 21st-century med management.
Plants
Every home can use some life. Some plants, such as the snake plant, naturally filter the air, removing toxins and contaminants. There are many to choose from for all budgets, from small succulents that require minimal care to the larger, majestic broad lady palm. They can be potted for inside or outside the home, and are inexpensive gifts that can easily brighten a living room or kitchen.
Here are some other plants that have air-purifying qualities and will look great in any home:
Spider plant: these can be hung from ceilings or under a porch.

Aloe vera: these spiky plants double as both air-purifiers and can offer healing properties from their gel.

Dragon tree: these mini trees have a lot of personality, and like the broad lady palm, can be potted indoors to brighten up a space.
Comfy throws
A soft and luxurious quality throw blanket is a great addition to any home. These are a great option for budgets of all sizes. Older people will enjoy soft, heated blankets during the colder months and will make their couches a little more comfortable.
Here are a few things to keep in mind before making your purchase.
Choose a brand that is low-maintenance, which includes being machine-washable and dryable.

Make sure it has an adjustable heat temperature. This way, your relative can customize their warmth to fit their needs.
Exercise equipment
Depending on their health and activity level, some seniors may find exercise gear useful for maintaining their fitness. Here are some fitness products they might enjoy:
Fitness bands — these can be bought in a pack. Each band has varying resistance, so seniors can choose which is best for their body and fitness goals.

Senior exercise ball — not all older adults have the mobility for dynamic activity. In that case, an exercise ball might suit them better. With video and written instructions, they can do easy-to-follow strength exercises that are easier on their bodies.
Text to speech gadgets
As we age, it becomes more difficult to see small text, even with large print items. Technology devices that assist with reading out loud are good gifts that can help seniors navigate their daily lives a little easier. Some examples include:
Senior mobile phones — these specialized cell phones are programmed to display larger text and to read messages out loud.

Voice recorder — for seniors living independently, trips to the grocery store is part of the weekly schedule. With a voice recorder, they can press a button and record their grocery lists or other daily reminders. Playback is volume-controlled and accessible by pushing a button.
Flameless candles
Home safety is a top priority, especially for seniors living at home. Candles can make a house feel more homely, especially during the holiday season, but the risk of starting a fire is high. Flameless candles are a great substitute.
They come in a variety of colors and shapes, and some are controlled by remotes. If you have a bit more budget, LED candles can change color — your senior can customize it to fit the personality of their space.
Digital screens
Some people may see technology as a bit excessive, but when used properly, it can help seniors in a variety of ways and is an endless option for gift giving:
Digital clock — choose one that has a display with large text. If it says the date and day, seniors can keep better track of their schedules and not have to rely on paper calendars or phones, which typically have smaller text.

Digital photo frame

— though it may not have practical use, photos and home videos have sentimental, nostalgic value. Gifting your senior a digital photo frame is an endearing way to stay connected with them, and one of the best features is that it asks as an entire digital photo album so your elderly loved one can have a stream of cherished memories playing in a slideshow.
Roomba
Cleaning can be hard on seniors' bodies. Bending over, sweeping, and picking up trash increase risk for back pain, wrist pain, and leg pain. The Roomba helps pick up the slack, vacuuming floors on a timed schedule. These can be programmed on the device itself or via their handy mobile app (no remote control to lose track of here!).
Some models only perform on bare floors, but with a slightly bigger budget, you can gift your senior with the model that can vacuum carpets, too. It does not do a deep clean the way a full-size vacuum can, but it greatly helps with daily maintenance.
Bird feeder
Liven up their backyard with bird feeders. Older relatives that enjoy natural ambience may appreciate feeders that attract a variety of birds. If they find this relaxing, there are products for all budgets.
Hummingbird feeders can be hung near doors and windows and window bird feeders allow spectators to watch through a clear birdhouse. Both are easy to set up and refill with nectar or bird feed, which are both available online or at your nearest home improvement store. A birdbath may be a nice addition to their garden if they prefer to spend a lot of their time outside.
Crafts and games
It is important to keep the mind active as we age. And a great method to do this is to craft, do puzzles, and even play games. These activities help train the brain to stay sharp and have fun while doing it.
Here are some recreational gift ideas your senior can do at home on their own, or with a loved one:
Jigsaw puzzles — puzzles have been said to help people with

dementia

. Choose puzzles with a low-piece count to make it easier to complete and handle. The larger pieces are easier to grasp and bigger pictures are easier for seniors to see.

Arts and crafts kit — art therapy can be a rewarding activity for elderly people. They do not need to be "talented" or exceedingly creative to enjoy crafting and creating keepsakes, especially when doing so with their grandchildren or other loved ones. Painting can express their current stresses and feelings. Or sometimes, it can just take their mind off things and relax.

Bingo for seniors — this is a game the entire family can play with their older loved ones. Some bingo board games come with pictures, rather than numbers which can be difficult to see. Plus, many seniors like to liven it up by placing bets -- you can make this fun for the whole family even by having small-value gift cards, gift certificates, or small gift baskets as the prizes for higher stakes bingo rounds!
Key takeaways
There are countless gift ideas for your older relatives. The best present does not need to always be practical — sometimes, an artsy activity can reduce stress and help them relax, or a window bird feeder can liven up their garden or backyard with a wonderful ambience. When planning a present for a senior, your best bet is to think of what will help improve their daily lives based on their personality and what they enjoy.
Good luck!
Sources
https://geriatricnursing.org/the-best-gift-ideas-for-seniors/
https://www.assistedliving.org/10-great-gift-ideas-for-residents-of-a-senior-living-community/
Complex med schedule? We solved it.
Hero's smart dispenser reminds you to take your meds and dispenses the right dose, at the right time.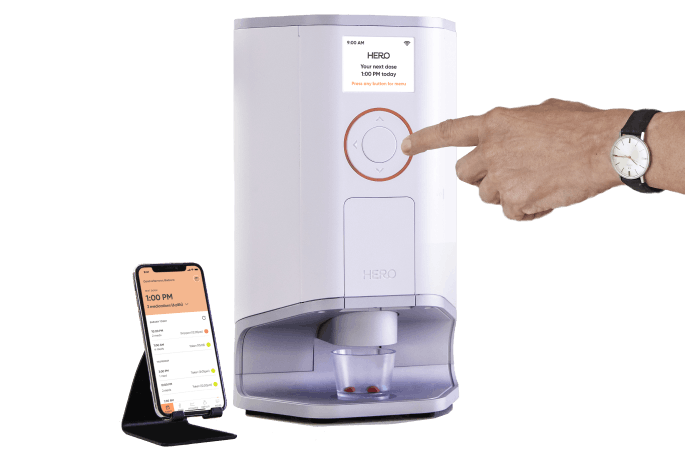 The contents of the above article are for informational and educational purposes only. The article is not intended to be a substitute for professional medical advice, diagnosis, or treatment. Always seek the advice of your physician or other qualified clinician with any questions you may have regarding a medical condition or its treatment and do not disregard professional medical advice or delay seeking it because of information published by us. Hero is indicated for medication dispensing for general use and not for patients with any specific disease or condition. Any reference to specific conditions are for informational purposes only and are not indications for use of the device.