Caregiving for an abusive parent: common challenges and helpful solutions 
---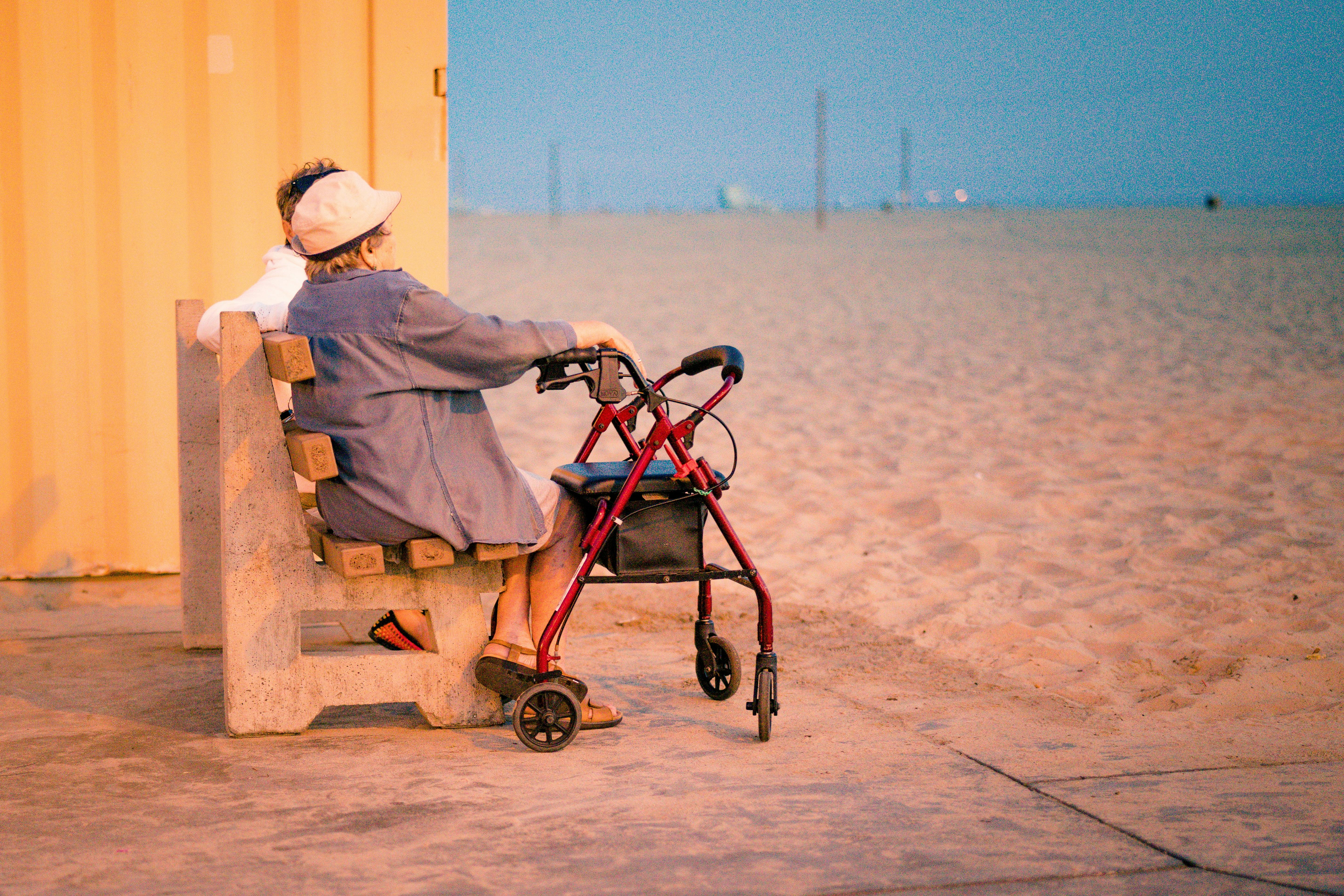 Caring for an abusive parent can be incredibly difficult.
Just as with any caregiving role, it is essential to set boundaries with your care recipient, and never forget to put your self-care first. A healthy mindset can help you get through this challenging period and can minimize suffering for everyone involved. 
Taking a step back: what is child abuse?
The World Health Organization (WHO) defines child abuse as "all forms of physical and/or emotional ill-treatment, sexual abuse, neglect or context treatment or context or other exploitation, resulting in actual or potential harm to the child's health, survival, development or dignity in the context of a relationship of responsibility, trust or power".1
Experiencing child abuse has physical and emotional consequences that can extend to all parts of life, such as:
Low self-esteem

Alcohol and drug abuse

Depression and anxiety

Relationship problems

Violent behavior

Eating and sleep disorders

Increased risk of having chronic diseases (e.g., heart disease).

1
Why care for an abusive parent?
Some people may question your decision to help someone who hurt you –– but know you're far from being alone.2
In fact, about 9% to 26% of parental caregivers say they have suffered childhood maltreatment from the parent they provide care for.2
There are several reasons one may care for an abusive parent, including:
 Interdependence between family members

Having a love-hate relationship with the person you're caring for. For example, looking after a mother who was abusive but also created other happy memories.

 Lack of choice due to limited economic resources, cultural background, beliefs, or legal obligation.

2
How does childhood maltreatment affect the caregiver experience?
Caring for an abusive parent can come with serious mental and emotional consequences, especially when self-care is not prioritized.2 
Feelings of moral or legal obligation, loss of control, or having no other choice in the matter can lead to stress, resentment, and depressive or post-traumatic symptoms.2
In fact, studies show that those caring for abusive parents develop more depressive symptoms than those who have never been abused. This does not appear to be the case with caregivers who have been harmed by one parent but provide care to the other parent.2
What's more, children who have witnessed or experienced domestic violence tend to show higher psychological distress when it comes to caring for their parent.2
Tips for managing emotional distress
It's a fact that many cultures come with a moral obligation for adult children to care for their aging parents. But when someone has been abusive to you, it's more important than ever to remember that you have a choice in the matter. No matter how you choose to proceed, prioritizing your physical and mental health can help you set boundaries to external pressure from your loved one.2
Here are just a few tips to better manage emotional distress during this time:2
Talking about your feelings to other family and friends

Joining a support group

Talking to a mental health specialist

Getting enough sleep

Eating healthy and exercising regularly

Setting boundaries

Assembling a

care team

Enlisting the help of a nurse or

home care service
Setting boundaries with an abusive parent
Depending on the type of abuse you experienced from your loved one, you may feel more comfortable with some caregiving tasks than others.2 It's important to identify the activities that may trigger you and set boundaries accordingly. 
For example, someone who may have suffered from sexual abuse may want to avoid tasks that involve intimate physical contact with the care recipient, such as bathing. Meanwhile, that same person could feel much more comfortable driving their loved one to the grocery store or medical appointments.2
Talk to their doctor and everyone involved in your loved one's care, so they know what tasks they can expect you to take on or leave to someone else.2
Tip: ease your caregiving responsibilities with hassle-free med management 
Caring for an abusive parent can be more emotionally draining than expected. That's why it's best to get all the help you can.
Medication management is one of the most time-consuming and stressful tasks of the caregiving experience. That's why we created Hero, the end-to-end medication management service that takes the hassle out of taking meds, so you can focus on other responsibilities and self-care. 
Hero's award-winning automatic pill dispenser holds, sorts, and dispenses up to a 90-day supply of 10 different medications. You'll know it's pill time when you hear the dispenser light up and make a sound; all you have to do is press one button, and it will dispense your loved one's prescribed dose!
The smart dispenser comes with a medication management app that allows you to add a medication list, receive pill-time reminders and missed-dose alerts, and track your loved one's adherence.
Hero can even deliver your refills to your door at no add-on cost, so you can say goodbye to those countless pharmacy trips! 
Final thoughts on caring for an abusive mother or father
Taking care of an abusive parent can be a considerable challenge; after all, many emotional issues from the past may not be resolved entirely.
As you move forward, remember to set boundaries and prioritize your mental health throughout your experience. Both you and your loved one will be better off for it. 
Sources
1. WHO. Child abuse and neglect by parents and other caregivers. https://www.who.int/violence_injury_prevention/violence/global_campaign/en/chap3.pdf.
2. Kong J, Kunze A, Goldberg J, Schroepfer T. Caregiving for Parents Who Harmed You: A Conceptual Review. Clinical Gerontologist [Internet]. 2021 Oct 20;44(5):507–19. Available from: https://doi.org/10.1080/07317115.2021.1920531
Complex med schedule? We solved it.
Hero's smart dispenser reminds you to take your meds and dispenses the right dose, at the right time.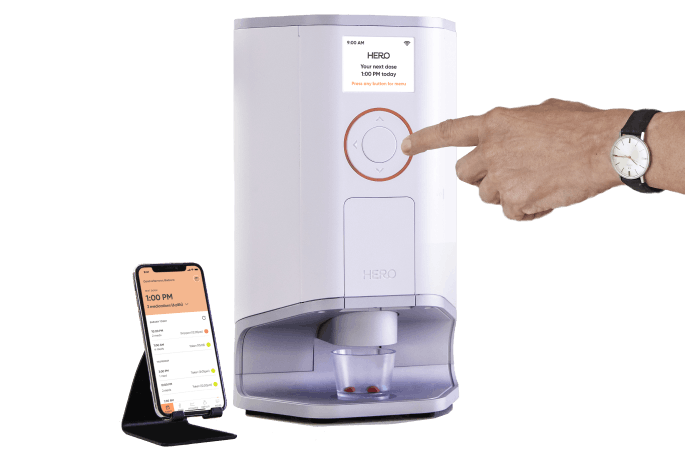 The contents of the above article are for informational and educational purposes only. The article is not intended to be a substitute for professional medical advice, diagnosis, or treatment. Always seek the advice of your physician or other qualified clinician with any questions you may have regarding a medical condition or its treatment and do not disregard professional medical advice or delay seeking it because of information published by us. Hero is indicated for medication dispensing for general use and not for patients with any specific disease or condition. Any reference to specific conditions are for informational purposes only and are not indications for use of the device.