What is the Best Monthly Pill Organizer?
---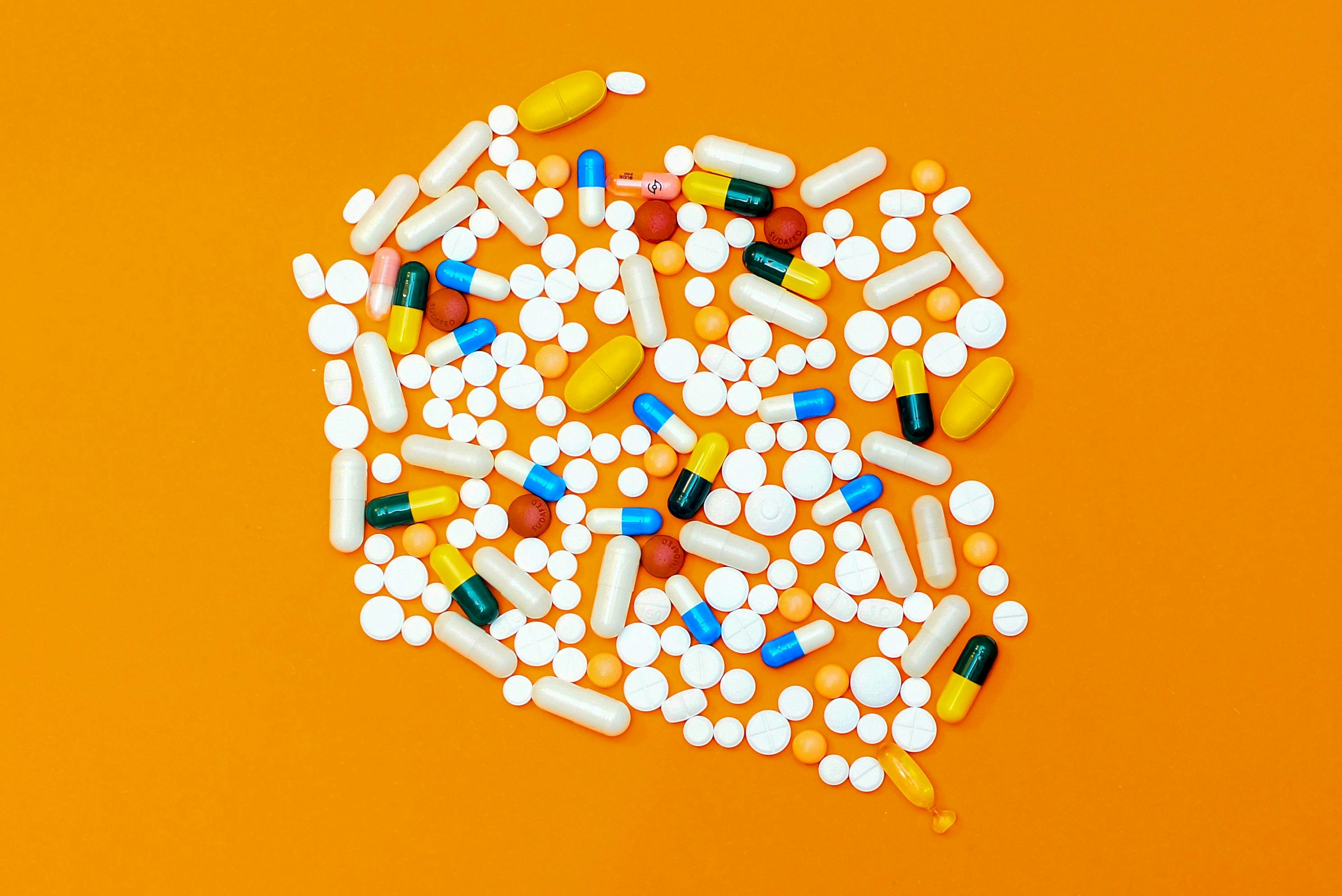 Weekly pill organizers have their place, but they don't work for everyone. People often need a long-term organization method that doesn't require the time-consuming task of weekly refilling and organizing -- not to mention the margin for human error. Moving from a weekly to a monthly pill organizer can help mitigate some of this demand.
The best monthly pill organizer should cover you on all fronts -- not only organizing your pills, but reminding you when to take them, dispensing them for you, and providing a full medication management system. With this streamlined process, your schedule is clear and you can live every moment to its fullest.
Fortunately, you won't have to do much searching because there's one option on the market that covers all bases.
Hero's Medication Management System
Hero is not just about organizing pills –– it's about creating an easy and sustainable medication management process for you and your loved ones.
Our service creates a streamlined system for managing multiple medications and their dosages, simplifying your life and allowing you to take charge of your health.
Hero facilitates the med management process at every step of the way. The device is built to be accessible for older people who might struggle with more complicated technology, and provides both visual and auditory reminders when it's time to take your medication.
The Hero Dispenser
To begin using the Hero pill dispenser, all you'll need is a WiFi connection and a standard electrical outlet. Once turned on, the device will guide you through how to load and schedule your dosages.
The dispenser itself can hold up to 10 different medications at a time, which can help in the case of polypharmacy. With one of the greatest risks of polypharmacy being missed or mistaken doses, Hero's automated reminders help to easily improve proper adherence with reliable, user-friendly notifications, providing peace of mind to both patient and caregiver.
The Hero App
The connected Hero App takes charge of several tasks in your med management routine. Its features keep caregivers in the loop by providing missed medication notifications, as well as alerts if a loved one is late to take a dose or if any medication refills are needed.
The Hero app also works to keep records of medication adherence to later share with healthcare providers, and can also warn about potential drug-drug interactions when new prescriptions are added to the routine, helping to significantly improve patient safety and health outcomes.
From reminding you when prescriptions are running low to allowing you to easily modify and change schedules and doses, the app is a trustworthy companion to the Hero pill dispenser.
Hero's 24/7 Support
If you ever have questions or concerns about your Hero dispenser or app, we are always here to help with 24/7 customer support for our members. We want to make sure that you always have the answers you need to make your experience as seamless as possible.
You can head to our site anytime to email us, call us, or use our live chat feature.
What Sets Hero Apart
The Hero system is truly one of a kind -- here are some additional features that set us apart:
Unlike pill packs, Hero also reminds you to take and refill your medication.

While pill packs and other dispensers can be a great

organizing

tool, Hero can be utilized as an actual

management

tool.

While most dispensers use a one-time purchase model, we provide an all-inclusive membership.

Hero uses this

membership

pricing model to make the Hero service more affordable to those who cannot handle one large upfront cost. The membership also allows us to continually assist you with your medication management coming out to just $1 a day for 24/7 support from our team and continual software and firmware updates to both the app and the dispenser.

We provide a lifetime warranty.

While Hero is designed to be extremely user-friendly, it is also a complex piece of machinery with a lot of moving parts. That's why we provide a lifetime warranty in case something goes wrong with the hardware of your device.

Hero also complies with FDA and

HIPAA

regulations

to keep your health information safe and private, as it should be.

An investment in Hero can help you avoid larger health costs down the road.

Medications are often crucial for health as a patient gets older, and missing doses or taking medications at the wrong time can cause a gradual but sleep decline in health, potentially leading to hospital costs and doctor's visits later on that could have been avoided.
Getting Started with Hero
If you are interested in trying Hero, we have a 90-day money back guarantee and offer free shipping.
Once you receive your Hero dispenser, getting started takes no more than a few minutes. You should set up your Hero on a surface that is flat and free of moisture. We recommend your kitchen counter, where it can be easily accessed. Once turned on, Hero will guide you through its entire set-up process, but if you need a little extra help, you can always call or live chat with us along the way.
If you are worried about others accessing your medication in the dispenser, Hero allows you to add an optional passcode in order to dispense your pills.
To load medication into Hero, you'll first enter the medication name into the Hero app, and then fill the designated cartridge with your pills. Once you place the cartridge back into the machine, you're ready to go!
To see the setup process in action, check out our YouTube video on How Hero Works.
The Bottom Line
Finding the right monthly pill organizer involves many considerations. While organizers should ultimately help keep patients on track with their medication routine, this feature is sadly not offered by most monthly organizers alone.
Consider simplifying your medication management with Hero. The Hero dispenser is secure and automatic, and the app works with you to make it easy to take your meds, so you can spend your time on what actually matters, leaving Hero to take care of the rest.
Click here to explore Hero today, and see how modern medication management can simplify your life and improve your health.
Sources: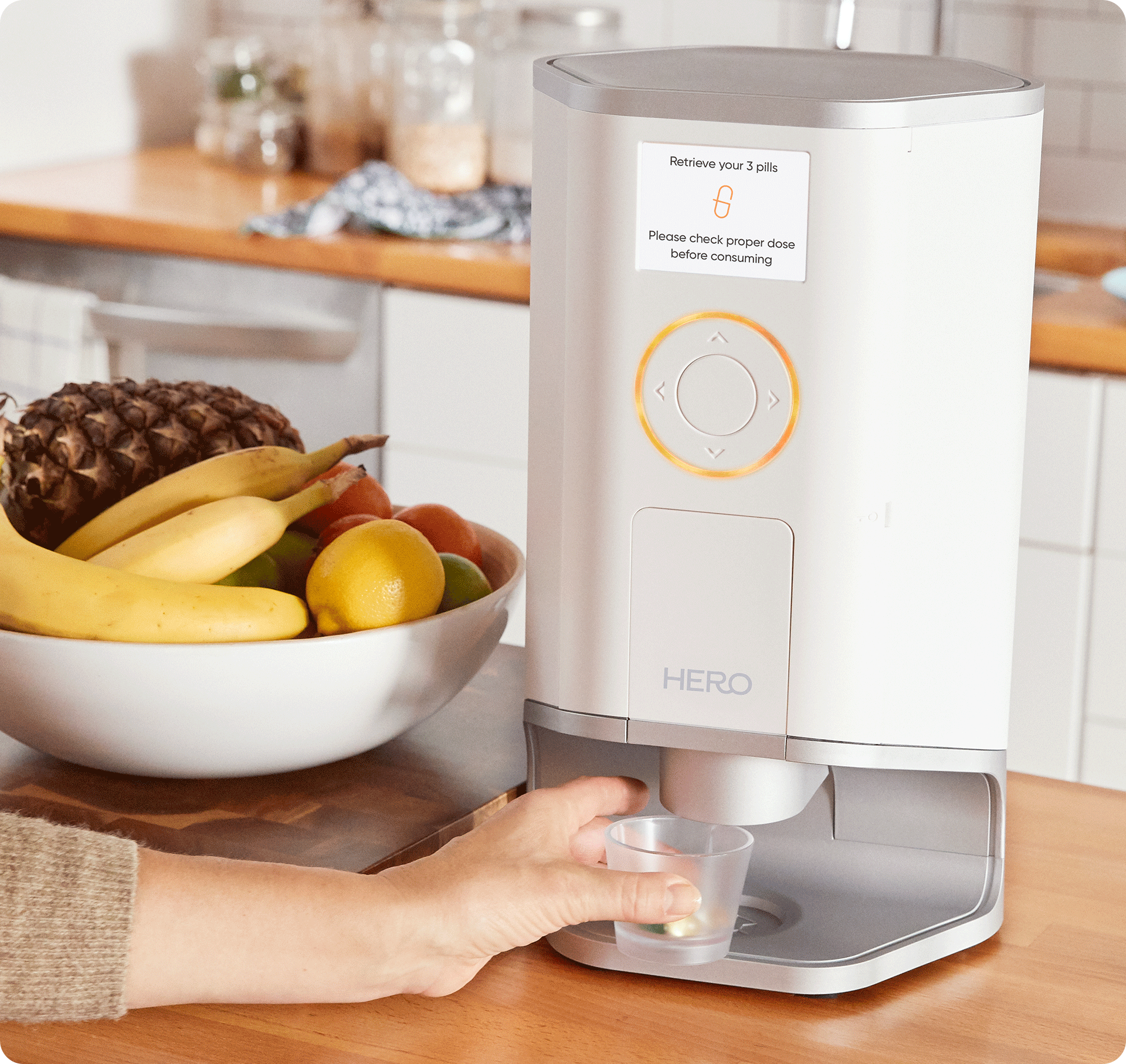 Sign up for H
ero
Take the hassle out of taking meds with our complete medication management service. A Hero subscription includes our award-winning smart dispenser, connected app, automatic refills with free delivery, and 24/7 live support.

Complex med schedule? We solved it.
Hero's smart dispenser reminds you to take your meds and dispenses the right dose, at the right time.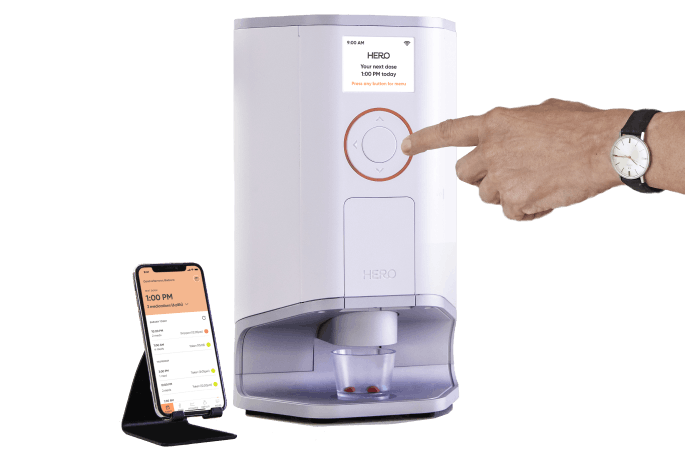 The contents of the above article are for informational and educational purposes only. The article is not intended to be a substitute for professional medical advice, diagnosis, or treatment. Always seek the advice of your physician or other qualified clinician with any questions you may have regarding a medical condition or its treatment and do not disregard professional medical advice or delay seeking it because of information published by us. Hero is indicated for medication dispensing for general use and not for patients with any specific disease or condition. Any reference to specific conditions are for informational purposes only and are not indications for use of the device.